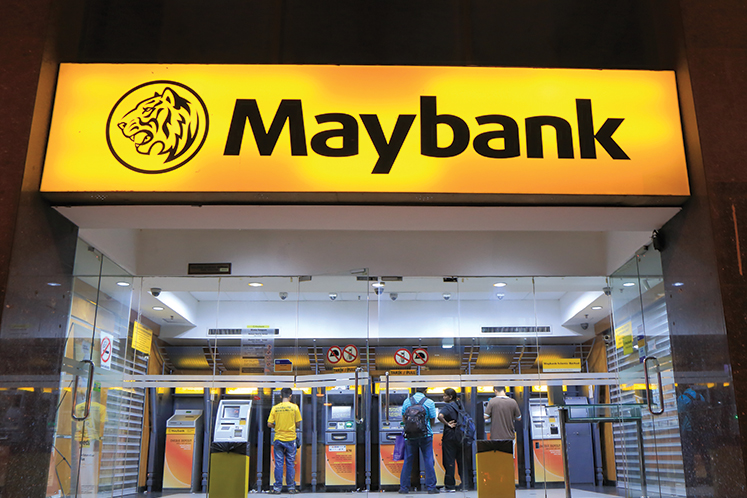 KUALA LUMPUR (June 26): Malayan Banking Bhd (Maybank), the country's largest bank by asset, will not be extending the six-month loan moratorium period that ends in September.
The six-month deferment of all loan/financing repayments, which started in April this year, was one of the relief measures in support of efforts by banking institutions to assist individuals, small and medium-sized enterprises (SMEs) and corporations to manage the impact of the COVID-19 outbreak.
Speaking at a virtual press conference via Zoom after its 60th annual general meeting today, the group president and chief executive officer Datuk Abdul Farid Alias said he believes that the six-month period has granted time for the bank to come out with a plan to encounter the current economic scenario.
"The moratorium is basically to give us more time because the impact of COVID-19 is something that we never experienced before, so none of us knew how long and deep the impact would be.
"So we need to digest, need time to talk to customers to come out with a plan in order to help them repackage their (credit) facilities when they come out from moratorium in a strong position," Farid said.
Farid pointed out that Maybank will continue to focus on strengthening its liquidity as well as preserving capital in an effort to deliver greater efficiency while remaining resilient in a rapidly changing operating landscape.
"It is now very important to ensure the sustainability of the entire ecosystem. This should be the primary responsibility for everyone," he added.
As at March 2020, the group's Common Equity Tier 1(CET1) ratio strengthened to 14.79%, while the total capital ratio stood at a comfortable 18.5%.
Maybank's liquidity coverage ratio was at a healthy 138.2% - also way above the regulatory requirement of 100%.
For the first quarter ended March 31, 2020 (1QFY20), Maybank saw its net profit grow 13.3% to RM2.04 billion from RM1.81 billion last year, while quarterly revenue expanded to RM13.22 billion from RM12.97 billion previously. Earnings per share increased to 18.23 sen from 16.37 sen.
The banking group attributed the higher earnings to the robust performances in its corporate banking and global markets, investment banking and asset management segments.
At 5pm, shares of Maybank were one sen or 0.13% higher to close at RM7.62, valuing the bank at RM85.66 billion.