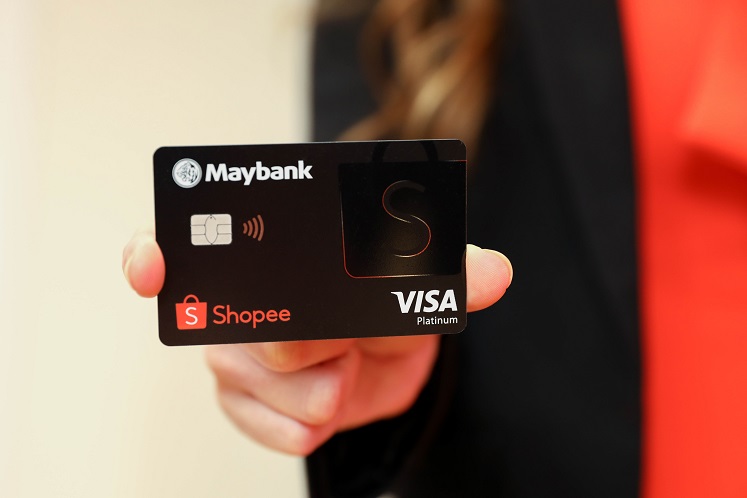 KUALA LUMPUR (June 30): Malayan Banking Bhd (Maybank) has launched an e-commerce Platinum card to tap the accelerating growth of online shopping activities.
The banking group, which partners with Shopee, expects to issue 40,000 e-commerce Platinum card in the next 12 months.
The launch of the new Visa credit card comes at a time when more Malaysians are turning to e-commerce to get their essentials.
The group chief executive officer (CEO) of Maybank's community financial services, Datuk John Chong, said the partnership with Shopee would enable the banking group to create value for its customers by tapping into Malaysians' e-commerce spending growth as well as the competitive advantage to further strengthen its leadership in the card business.
"With the unique value proposition of the Maybank Shopee Credit Card and growing adoption of e-commerce, we anticipate this card will be a popular choice among Malaysian shoppers and expect a strong uptake," he said during a virtual Maybank Shopee media briefing today.
The new credit card will let consumers gain more from their purchases, both through online and offline spending.
Those aged between 21 and 65 can apply for the new card from July 1, and there will be a lifetime annual waiver for the card.
Meanwhile, Ng Kong Boon, country manager of Visa Malaysia said Covid-19 had definitely accelerated digital adoption in Malaysia and across the region as people who were less digital also were getting used to online purchases due to the lockdown.
"One in eight visa cardholders, who did not use e-commerce, has made their first online purchase this year as e-commerce grows five times faster than face-to-face shopping.
"Approximately 80% of Malaysians expect their online spending to increase, and they are starting to embrace and see the benefits of online shopping," he said.