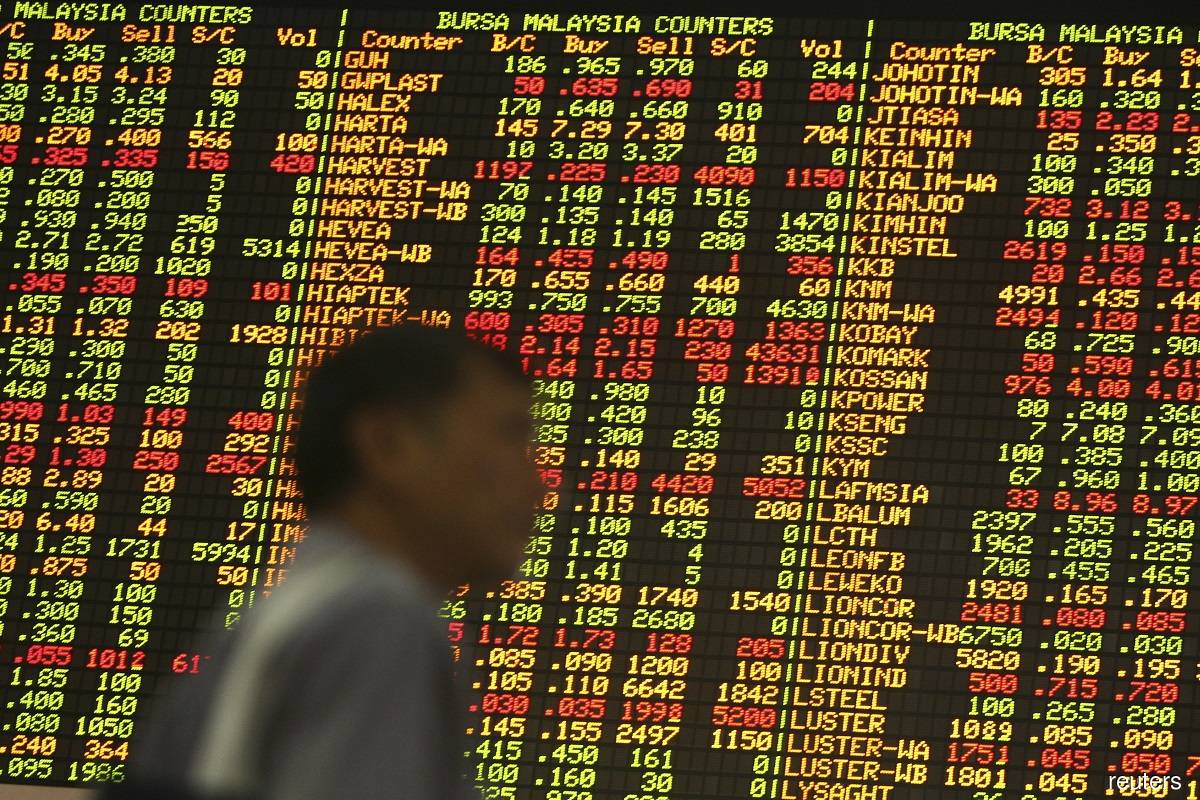 KUALA LUMPUR (Jan 20): While glove stocks have been underperforming since November of last year as positive news flow on vaccines hit the market, Maybank Kim Eng has advised investors to hold on to some glove stocks.
"Our view is that you should definitely keep some glove stocks in your portfolio," said Maybank Kim Eng head of regional equity research Anand Pathmakanthan in a webinar session today titled "Market Outlook 2021: Steering through Volatility".
The reasons are because it will take quite a lot of time before herd immunity is reached, and even for vaccines which are available, they only reduce the symptoms, and not stop people from contracting Covid-19, he explained.
Thus, from this perspective, Anand does not expect the glove demand to fall off dramatically, noting that the demand for gloves will still remain strong.
He noted that any vaccine backflow or negative news flow in terms of their effectiveness will enable the glove stocks to act as a hedge.
"It will be a very natural switch back into gloves if people think lockdowns will go on much longer than expected," he added.
"Where we are cautious is the supply part, especially in 2022, not just in Malaysia that will have some pressure on average selling prices (ASPs)," said Anand.
But having said that, Anand qualified that 2021 is still going to be a fantastic year for glove stocks and that the ASPs are still moving up, coupled with the waiting time for glove order backlog still between 12 and 15 months.
For now, he said that the way the glove stocks will need to work in re-attracting investor interest is to make better use of the tons of cash that they have been building up on their balance sheets.
"The cash flow for glove makers is massive. [For] Top Glove [Corp Bhd] and Hartalega [Holdings Bhd], they will be sitting on RM6 billion to RM7 billion net cash in the next two years based on our projections. Even with our 2022 earnings decline from ASPs," said Anand.
He noted these glove makers would need more active capital management, which means more share buy-backs and higher dividends.
"Traditionally viewed as growth stocks, we think they will turn into yield stocks in the near term," he added.
Anand also mentioned Hartalega as the research firm's top pick among the other glove counters due to its much stronger ESG (environmental, social and governance) criteria.
Read also:
Maybank Kim Eng sets KLCI year-end target at 1,830, supported by corporate earnings growth, ample liquidity
Maybank Kim Eng positive on fundamentals of Malaysian equity market
Even without OPR cut, real rates will turn negative this year, says Maybank IB chief economist