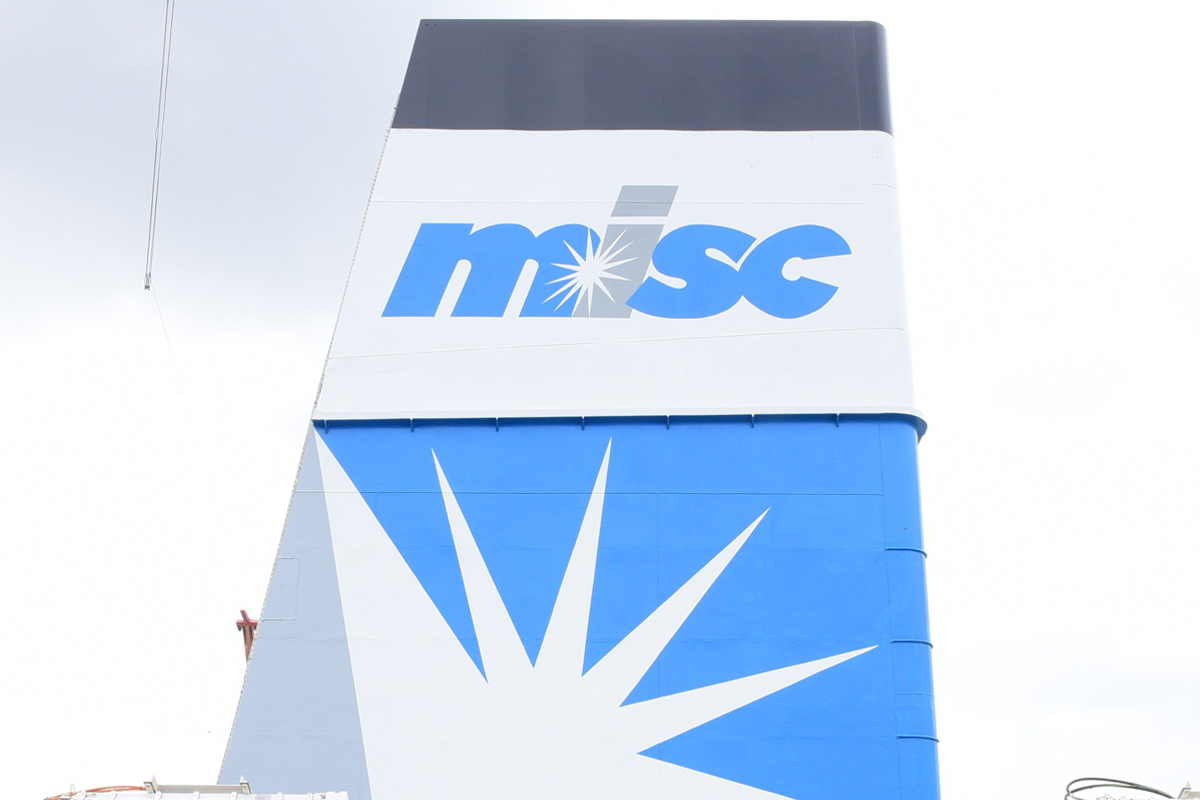 KUALA LUMPUR (Nov 18): Maybank Investment Bank Bhd (Maybank IB) said today MISC Bhd's third quarter results were within expectations although Maybank IB lowered its MISC earnings per share (EPS) forecast by 12% for financial year ending Dec 31, 2020 (FY20) due to a 30% cut in the petroleum tanker charter rates forecast for the shipping company.
Maybank IB analyst Lee Yen Ling said in a note today that unlike in the past, the petroleum spot tanker rates did not pick up between October and November this year due to weak tonnage demand and unwinding of floating storage.
"Weaker 3QFY20 results were within expectations. However, the seasonal rebound in petroleum tanker rates is absent in 4QFY20. As such, we lower our FY20E EPS by 12% but maintain our FY21-22E.
"However, the tanker rates may have already bottomed and may improve in 2021 on oil demand recovery as well as a slow global fleet growth," Lee said.
She said Maybank IB reduced its target price (TP) for MISC shares to RM7.75 from RM8 although the "hold" call on the stock was maintained.
Yesterday, MISC said 3QFY20 net profit slipped 2.93% to RM258.3 million from RM266.1 million a year earlier on lower revenue from liquefied natural gas and petroleum shipping and as the group's income from offshore oil and gas support services fell.
According to the company's Bursa Malaysia filing yesterday, MISC's 3QFY20 group revenue fell to RM2.06 billion from RM2.15 billion.
For 9MFY20, MISC said it slipped into a cumulative net loss of RM599 million from a net profit of RM1.18 billion a year earlier. This was despite revenue climbing to RM6.76 billion from RM6.59 billion a year ago.
Today, Lee said MISC's 9MFY20 core net profit at MYR1.68 billion, which excludes extraordinary items, made up 73% and 76% of Maybank IB's and street full-year forecasts respectively.
Meanwhile, Hong Leong Investment Bank (HLIB) analyst Low Jin Wu said the investment firm believes that MISC will be able to weather through the fluctuations in charter rates for its LNG and petroleum segments through its capacity expansions and long-term charters for its LNG segment. 
"However, we believe that a recovery in economic activity and oil demand would be required for us to see an uptick in freight market rates to warrant a re-rating on our call [on MISC]," Low said.
Low said HLIB maintained its "hold" call and TP of RM7.69 on MISC shares.
At Bursa's 12:30pm break today, MISC's share price fell 19 sen or 2.56% to RM7.22, valuing the group at some RM32.36 billion. The stock saw 923,300 shares traded.