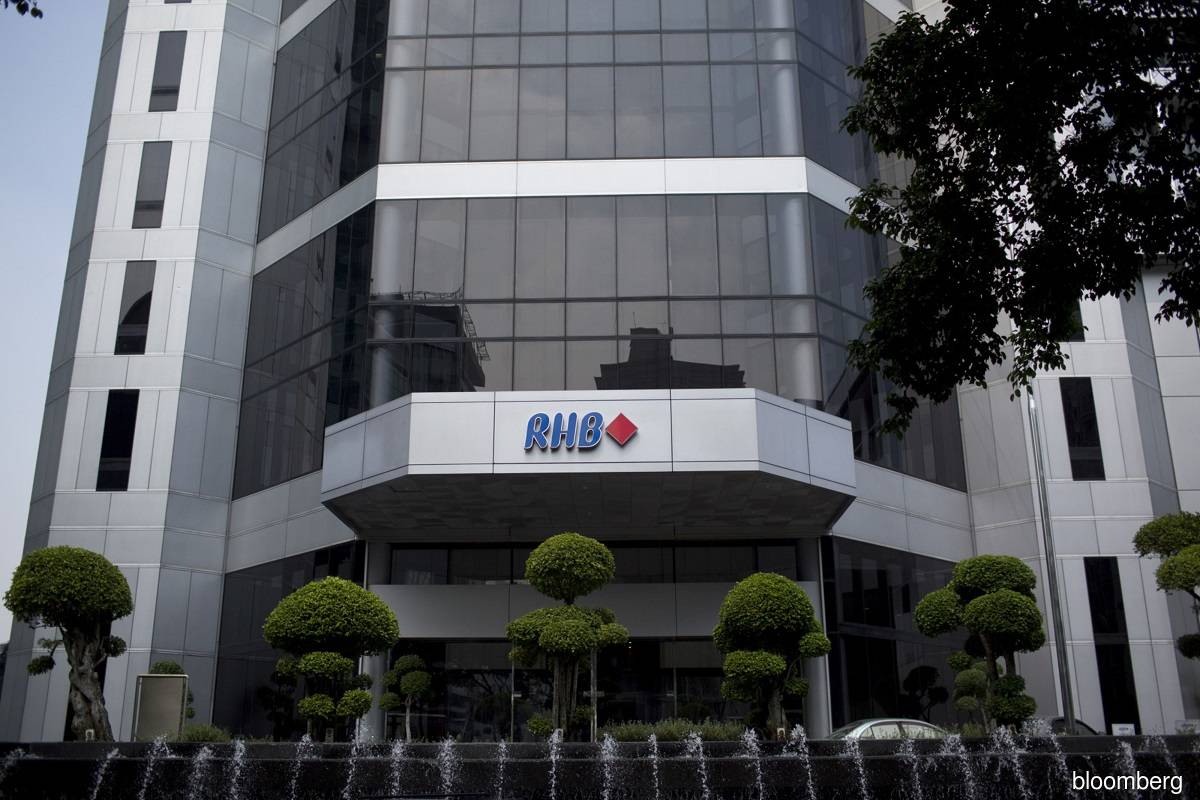 KUALA LUMPUR (Nov 19): Maybank IB Research maintains buy call on RHB Bank Bhd at RM5.18 with a revised target price of RM6.20 (from RM5.35), on a higher financial year 2021 (FY21) price-to-book value of 0.9 time (0.8 time previously), supported by a FY21 return on equity of 8.8%.
"With an improved operating outlook into FY21, coupled with one of the healthiest capital ratios in the industry, higher valuations are warranted in our view," its analyst Desmond Ch'ng said in a note dated Nov 17.
He expects RHB's credit cost for the third quarter of FY20 (3QFY20) to be higher quarter-on-quarter (q-o-q) due to ongoing management overlay, but maintains its credit cost assumptions of 40 basis points for FY20 and 30 basis points for FY21.
"Early indications would be that RHB's provisioning levels are sufficiently comfortable at this stage, though we would expect credit costs to be higher q-o-q in 3QFY20, as the bank steps up on its pre-emptive provisioning," said Ch'ng.
He said, the other positive is that RHB's fair value through other comprehensive income reserve remained healthy at RM1.7 billion as at end-Jun 2020, representing more than 60% of his profit forecast for FY20.
"Undoubtedly, this cannot be fully realised, but the comfort factor is in knowing that there is this buffer that could be partially realised if need be, to support earnings, particularly in FY21," he added.
Ch'ng also noted RHB's common equity tier 1 ratio is the highest among domestic peers.
"Even so, it did not announce an interim dividend on grounds of prudence. Against its internal dividend payout policy of 30%, we have conservatively imputed a lower payout ratio of 40% for FY20 onwards, but any restoration to its FY19 level of 50% would be positive. Current yields are decent at 3.7% for FY20," said Ch'ng.
At 11.13am, RHB shed 0.97% or five sen to RM5.13, valuing it at RM20.57 billion.