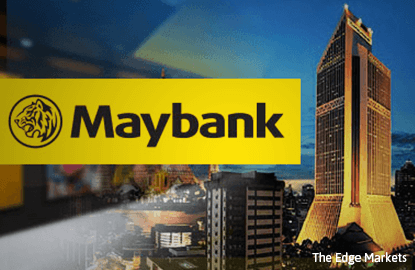 SINGAPORE (April 14): Malayan Banking Bhd (Maybank) said it is eyeing to tap into the Asean infrastructure market, which is estimated by the Asian Development Bank (ADB) to be worth approximately US$110 billion (RM427 billion) per year.
Maybank's group head of global banking Datuk Feisal Zahir said the estimates by ADB indicate that the region needs some US$110 billion per year until 2025 in infrastructure spend.
"Maybank's latest research report on Asean Infrastructure: The New Old Thing projects that the expenditure by governments in Asean-6 (Malaysia, Singapore, Indonesia, Vietnam, Philippines and Thailand) is set to be US$84 billion this year," he told reporters on the sidelines of Invest Asean 2016 here today.
"Furthermore, there are signs that the weak global environment has provided the impetus for governments to accelerate spending. Singapore has indicated development expenditure of as much as 6% of gross domestic product by 2020, from 3.7% in 2010," he said.
Feisal added that Asean's under-leveraged position provides room to raise capital, which would help the financing of projects.
The region will also benefit from rising savings, in line with the urbanisation of the countries.
Meanwhile, Maybank's presence in Greater China would allow the group to benefit from Asean's growth, said Feisal.
"Given the strong trade and investment flows between Asean and China, we see Maybank leveraging on this, through our strengths in trade financing, transaction banking, cash management and capital raising capabilities," he said.
Maybank Kim Eng Group and and Maybank Investment Bank Bhd chief executive officer John Chong said the group is actively pursuing advisory and arrangement roles across the power, renewable energy, waste water, transport, airports and highways sectors.
"A large part of Asean is under-built and with increasing population and urbanisation, the region is feeling the push to spend on infrastructure.
"We see a lot of potential in Indonesia, the Philippines, Malaysia, Thailand, as well as parts of Indochina, and some of these projects are already in our pipeline of deals," he said.
Chong added that the group expects the infrastructure segment to see sustained growth, which will drive Asean's development, going forward.