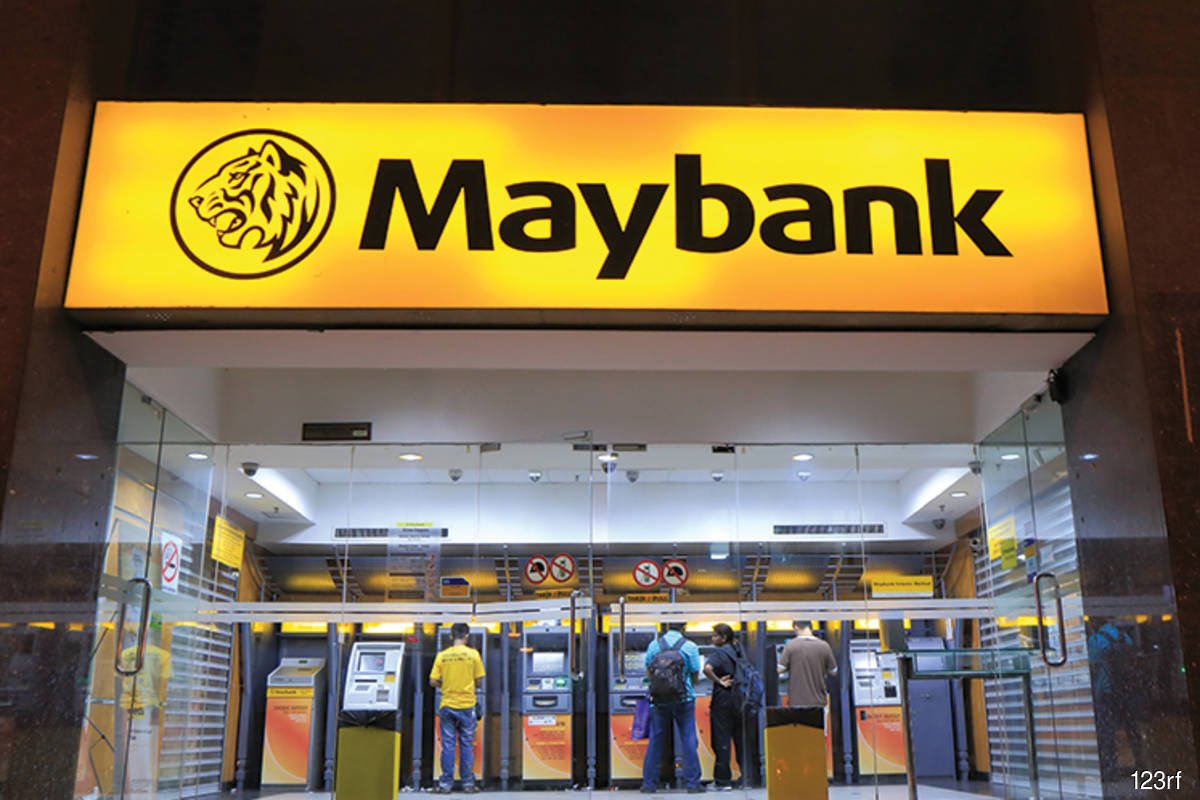 KUALA LUMPUR (Aug 27): Malayan Banking Bhd (Maybank), the country's largest lender by asset, is expecting net interest margin (NIM) to compress by a wider 20 basis points (bps) for the full year ending Dec 31, 2020 (FY20), from its earlier forecast of 5bps for the year.
The NIM compression guidance revision comes after the group incorporated the latest rate cuts as well as the net modification loss impact of RM314 million from the loan payment moratorium, said group president and chief executive officer Datuk Abdul Farid Alias.
Nevertheless, the group continues to maintain active oversight on the management assets and liabilities as well as pricing discipline to minimise NIM compression given heightened pressures which are expected to remain throughout the year, he told reporters here today during a briefing on the group's results for the second quarter ended June 30, 2020 (2QFY20).
In spite of steady deposit growth, particularly CASA (current account savings account) deposits, Maybank's NIM for the first half ended June 30, 2020 (1HFY20) declined 15bps to 2.09% from 2.24% a year earlier, due to interest rate cuts as well as net impact from the day-one modification loss for fixed-rate financing assumptions.
"If there is going to be another 25bps cut in OPR (overnight policy rate), we are expecting another contraction of 1bps to 2bps to NIM," Farid said, after noting the 25bps OPR cut in July that is expected to compress the group's NIM by the same quantum.
"While we are not expecting another OPR cut this year, we believe there is still room for another [rate cut]," he added.
On loan growth, the group's Malaysian operations recorded a steady growth of 4.4% year-on-year for 1HFY20, outpacing the industry's growth of 4.1%. Farid expects the steady loan growth trend to continue for the rest of this year.
The group's overall loan growth, however, saw a 1% dip, as overseas operations saw contractions.
For 2QFY20, Maybank's net profit fell 51.55% to RM941.73 million from RM1.94 billion a year earlier, as net interest income and Islamic banking income dropped, and as the group booked a significantly higher allowance for impaired loans amid the pandemic-driven weaker economic outlook. Quarterly revenue declined 9.66% to RM11.79 billion in 2QFY20 from RM13.05 billion.
For 1HFY20, Maybank's net profit fell 20.27% to RM2.99 billion from RM3.75 billion a year earlier, as revenue retreated 3.92% to RM25.01 billion from RM26.03 billion.
Maybank shares today settled unchanged at RM7.46, which gave it a market capitalisation of RM83.86 billion.
Read also:
Maybank 2Q net profit slips below RM1b as impaired loans allowance spikes
Edited by Tan Choe Choe