Farid: Banks in Malaysia have to meet a new requirement, which is the net stable funding ratio. That requirement was present last year, which had stiffened competition last year as well. Photo by Shahrin Yahya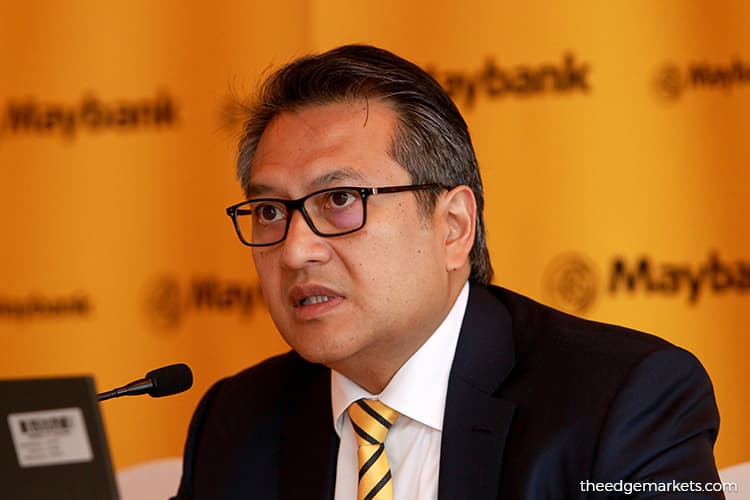 Maybank CFO Datuk Amirul Feisal Wan Zahir at a briefing today on the group's results for FY18. Photo by Shahrin Yahya
Maybank chairman Datuk Mohaiyani Shamsudin was also present at a briefing today on the group's results for FY18. Photo by Shahrin Yahya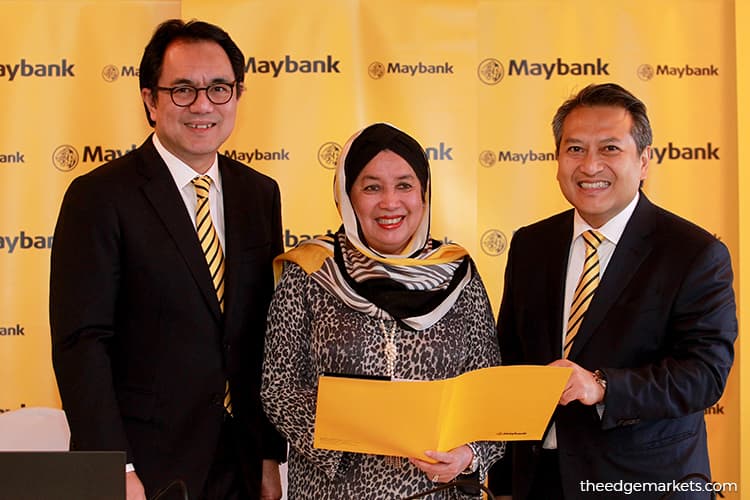 From left: Maybank president and CEO Datuk Abdul Farid Alias with chairman Datuk Mohaiyani Shamsudin and CFO Datuk Amirul Feisal Wan Zahir at a briefing today on the group's results for FY18. Photo by Shahrin Yahya
KUALA LUMPUR (Feb 26): Malayan Banking Bhd (Maybank) expects to see net interest margin (NIM) compression in 2019, as the group believes competition will remain stiff in the Malaysian and Indonesian markets. 
Maybank group president and chief executive officer Datuk Abdul Farid Alias said the bank's NIM compressed about 3 basis points (bps) in 2018, and expects to register a further compression of between 3bps and 5bps this year. 
"Banks in Malaysia have to meet a new requirement, which is the net stable funding ratio. That requirement was present last year, which had stiffened competition last year as well. Some of the smaller domestic banks may not be able to tap international markets, which is why there has been a lot of competition domestically," he told reporters during a briefing today on the group's results for its financial year ended Dec 31, 2018 (FY18). 
The competitive environment in Indonesia is expected to continue as well, Farid said, adding that there would be margin compression among banks if there is a rising rate environment. 
For the FY18, Maybank reported NIM of 2.33%, down 3 bps from the 2.36% seen posted in the previous year, amid the liquidity drive in the earlier part of the year, in the face of the US-China trade dispute and the 14th general elections. 
Looking ahead, the bank keeps a cautious outlook over the global operating environment, amid continued geopolitical concerns and volatility in commodity prices. 
However, Farid said external headwinds are more of a concern compared to domestic factors, while the domestic sentiment is expected to turn around. 
"The uncertainties that we are facing are mostly from the external environment. This is a scenario that has not been seen by anyone. First, we have the US-China trade tension, which nobody quite knows where it is going; and secondly, we have Brexit. 
"Brexit might not have a big impact externally, but it will involve a significant movement of people and resources from the UK to Europe. Yes, there is quite a bit of uncertainty externally, that we need to understand better," he said.