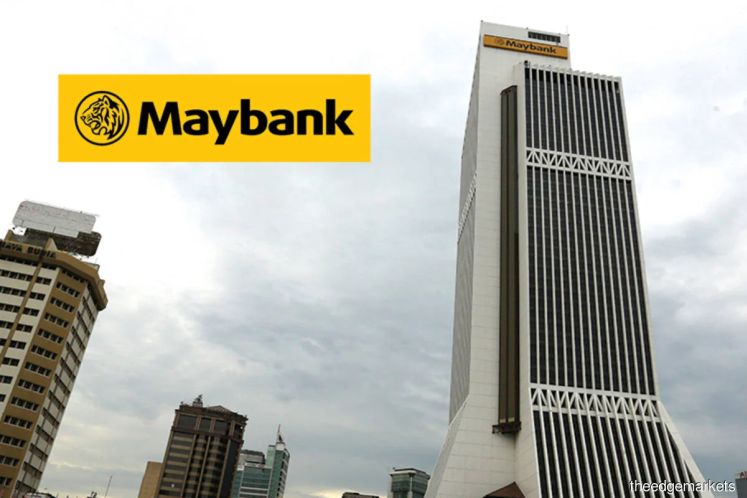 KUALA LUMPUR (Aug 27): Despite the harsh economic climate, Malayan Banking Bhd (Maybank) is committed to keeping its dividend policy, with a payout ratio between 40% and 60% of its net profit.
Its president and chief executive officer Datuk Abdul Farid Alias commented that there is no difference for the current financial year ended Dec 31, 2020 (FY20). It is just that the banking group has decided not to declare an interim dividend.
There was no interim dividend proposed for the six-month period ended June 30, 2020 (1HFY20) as the bank is "just beginning to emerge from the pandemic", he explained.
"We have a dividend policy that we try to meet every year which is 40% to 60% of our profit every year. It's something that we have consistently delivered at least until this year and we have consistently delivered beyond the promise," Farid told the media at the quarterly result briefing.
"We'll see how things develop for the next year," he said, adding that Maybank will continue to prioritise capital and liquidity preservation.
Among the banking stocks on Bursa Malaysia, Maybank has the highest indicated dividend yield of 8.58%, compared with the other banks that ranges between 2.8% and 7.72%, based on Bloomberg data.
"I would like to think so [that the worst is over]. But it will depend on what is beyond our control — the development of the COVID-19 pandemic as well as the US-China trade war," said Farid, when asked about the banking sector's prospects.
"We believe the economy will improve in the 2HFY20. The data we have today [shows that] the worst from an economic standpoint was in 2Q," said Farid, adding that 2Q is a reflection during the times when there was a lockdown and when economic activity was eliminated or minimal.
He noted that as mobility improves, this would translate to an economic recovery. "Based on what we've seen, the economy will improve so long as the vaccine is developed," he added.
Maybank Chairman Datuk Mohaiyani Shamsudin said the current quarter has been one of the most challenging that the banking group has experienced. "The outlook continues to remain uncertain given that a vaccine has yet to be found, although there are some indications of green shoots," she added.
Notwithstanding this, Mohaiyani said Maybank is encouraged that its core business operations have progressed unhindered throughout this period, even as the bank has been rethinking its strategy for the future.
"While we are committed to working with our customers to navigate through this pandemic, we are at the same time preparing ourselves to come out of it agile and ready to operate as a reconfigured business, where necessary," she added.
At 5pm today, Maybank's shares were unchanged at RM7.46, valuing the bank at RM83.86 billion. Its share price has bounced back from the low of RM6.73 in March. Still, it is down by 13.7% year to date.  
Read also:
Maybank 2Q net profit slips below RM1b as impaired loans allowance spikes
Maybank expects a wider 20bps NIM compression this year