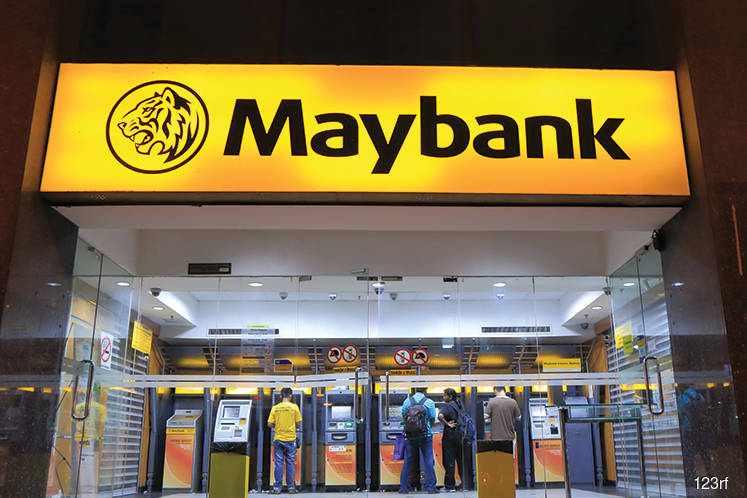 KUALA LUMPUR (Aug 29): Malayan Banking Bhd's (Maybank) net profit for the second quarter ended June 30, 2019 dipped 0.9% year-on-year to RM1.94 billion from RM1.95 billion, on the back of higher overhead expenses.
In a stock market filing today, the bank said revenue for the quarter rose to RM13.05 billion from RM11.51 billion a year earlier.
Earnings per share slipped to 17.46 sen from 17.94 sen previously.
Maybank declared a dividend of 25 sen per share, payable within three months.
For the six months ended June 30, Maybank's net profit slipped to RM3.75 billion from RM3.83 billion in the same period a year ago. Revenue, however, rose to RM26.03 billion from RM23.02 billion previously.
Reviewing its performance, Maybank said its overhead expenses for the quarter increased by RM142.9 million or 5.3% year-on-year.
It said the increase was mainly contributed by the rise in personnel expenses, higher establishment costs and marketing expenses of RM28.6 million.
The increase was, however, mitigated by lower administration and general expenses, the bank said.
On its prospects, Maybank said it expects its financial performance for 2019 to be satisfactory in line with the expected growth prospects of its key home markets.
However, Maybank is lowering its Headline Key Performance Indicator (KPI) for Return on Equity (ROE) to between 10.0% and 10.5%, premised on a lower interest rate environment and slowing economic growth in key operating markets.
At the midday break today, Maybank shares added 0.23% or 2 sen to RM8.55, valuing the bank at RM96.11 billion.