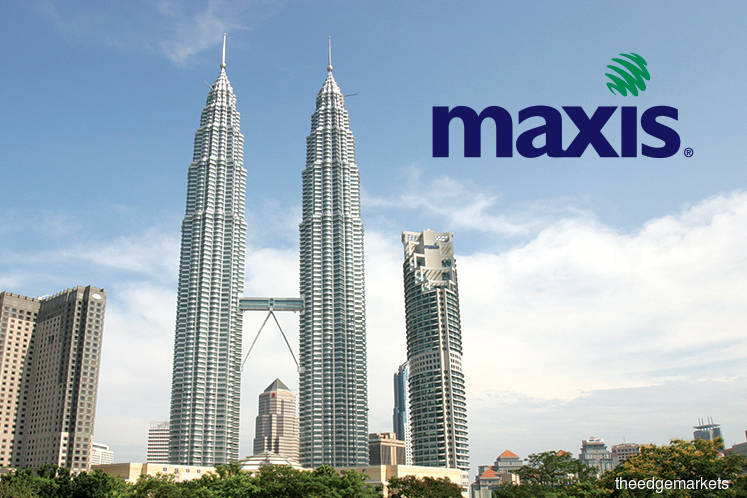 KUALA LUMPUR (May 15): Maxis Bhd expects marginal earnings impact from the imminent conclusion of its radio access network (RAN) agreement with U Mobile Sdn Bhd. Maxis said its core postpaid and prepaid segment and convergence unit will partially mitigate the impact from the conclusion of the RAN deal.
Maxis chief executive officer Gokhan Ogut said the conclusion of the RAN agreement next month will have a slight impact on the group's earnings before interest, tax, depreciation and amortisation (EBITDA) for the financial year ending Dec 31, 2019 (FY19).
"It (the conclusion of the RAN agreement) will have a negative impact but growth in our core segment (postpaid and prepaid) and convergence segment (fibre technology) will partially mitigate that," Ogut told reporters at the launch of Maxis' new concept store here today.
He said growth in Maxis' core and convergence segments will not be enough to fully absorb the drop in EBITDA for FY19.
According to earlier reports, Maxis and U Mobile had in October 2011 entered into the multi-billion ringgit RAN agreement. It was reported that the deal allows U Mobile to offer voice and data services to its customers via Maxis' network.
The 10-year agreement was supposed to end in 2021. It was, however, reported that in June 2017, U Mobile said it would end the agreement by the end of December 2018.
On Dec 12, 2018, U Mobile said in a notice on its website that it had entered into an extension of its 3G RAN share agreement with Maxis in limited areas. "The term of the agreement is until end June 2019," U Mobile said.