This article first appeared in The Edge Financial Daily, on July 26, 2019.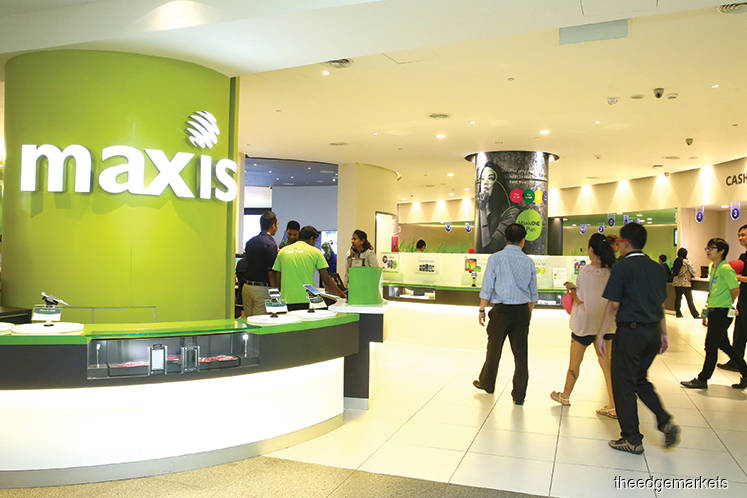 Maxis Bhd
(July 25, RM5.70)
Maintain reduce with a higher target price (TP) of RM5.40: In February, Maxis Bhd unveiled its target to grow service revenue to more than RM10 billion by 2023, underpinned by its convergence strategy and plan to exponentially expand the fixed enterprise business.
For the latter, Maxis hired Paul McManus in August 2018 as the head of enterprise (from Accenture and Telstra, he has 30 years of relevant experience) and has since recruited more than 100 staff to extend its client reach. Maxis has budgeted RM1 billion in growth capital expenditure (capex) for the financial year ending Dec 31, 2019 (FY19) to FY21, including mergers and acquisitions, to enhance capabilities and attain talent.
We currently forecast a service revenue of RM8.6 billion for FY23. If Maxis is able to deliver on its target, this would mean an incremental revenue of RM1.4 billion per annum and potential enhancement of its fair value by 21 sen to 31 sen per share (3.9% to 5.7%).
Nevertheless, we prefer to wait until we see an inflection point in revenue before factoring in any value accretion as this segment has proven to be difficult for Maxis to scale up in the past and any significant earnings contribution will likely be backloaded (FY21 or later) as capabilities could take time to build or acquire and start-up cost may be incurred ahead of revenue.
We think Maxis will be able to keep its annual dividend per share (DPS) at 20 sen for FY19 to FY21 (though the upside is limited), with net debt/earnings before interest, taxes, depreciation and amortisation (Ebitda) at 1.8 times to two times (including RM1 billion growth capex).
If we include a potential RM1.1 billion spectrum payments for FY20, net debt/Ebitda would peak at a still-manageable 2.2 times by end-FY20 and fall back to 2.1 times/1.8 times by end-FY21/FY22.
Maxis has lifted its self-imposed net debt/Ebitda ceiling of two times.
We project second quarter (2Q) of FY19 service revenue to be flat quarter-on-quarter (q-o-q) and down 2% to 4% year-on-year (y-o-y) as wholesale revenue may halve q-o-q to RM30 million to RM40 million (1QFY19: RM71 million), with the completion of Maxis' third-generation radio access network sharing contract with U Mobile at end-June, but offset by stronger seasonality. Ebitda may fall 5% to 7% q-o-q (down 10% to 12% y-o-y) mainly due to lower wholesale revenue and potentially higher cost related to scaling up the enterprise team.
We raised our discounted cash flow-based TP by 6% to RM5.40 (weighted average cost of capital: 7.3%) after rolling forward the base year.
Maxis' FY20 forecast enterprise value/operating free cash flow of 20.9 times is at a 31% premium to the Asean telco average, with an inferior three-year Ebitda compound annual growth rate of 0.6% (versus 5.3%) and a yield of 3.6% (versus 3.8% to 3.9%).
Upside risks include greater-than-expected revenue growth and cost cuts. — CGSCIMB Research, July 24