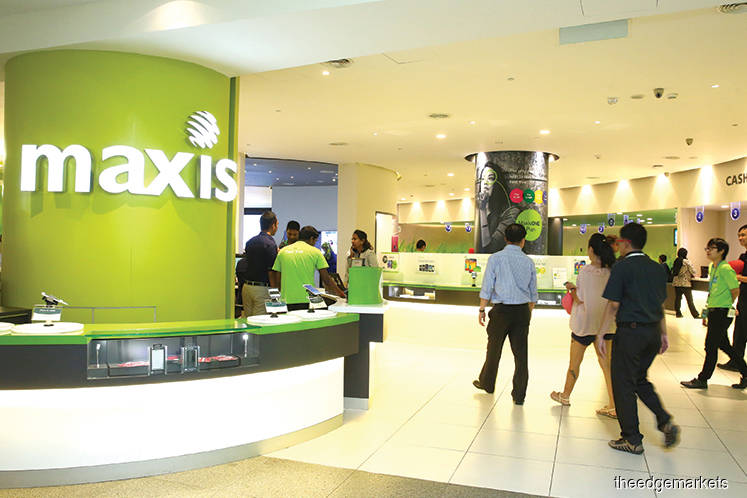 KUALA LUMPUR (June 20): Shares of tycoon T. Ananda Krishnan-controlled entities Maxis Bhd and Astro Malaysia Holdings Bhd saw differing investor reaction this morning amid plans of a merger between the groups.
Maxis shares slipped 1.06% while Astro Malaysia Holdings Bhd gained 3.75%.
At 11.22am, Maxis dipped six sen to RM5.59 with 195,000 shares done for a market capitalisation of RM44.16 billion whereas Astro rose five sen to RM1.65 after paring gains, with 2.36 million shares traded, valuing the company at RM8.34 billion.
A local daily, which quoted sources, wrote that Ananda, who controls the entities via his private vehicle Usaha Tegas Sdn Bhd, is contemplating merging Maxis and Astro to strengthen their position in the current technology and media landscape.
He owns a 62.42% interest in Maxis and 40.93% stake in Astro.
In a note to clients today, AmInvestment Bank Bhd analyst Alex Goh said the merger would be a rational option as both companies face intense competition on multiple fronts.
He added that the merger could lead to an entity with a market capitalisation of RM53 billion and a combined net profit of RM2.6 billion.
"Given Astro's lower valuations, the merged entity's enterprise value to its earnings before interest, tax, depreciation and amortisation (EBITDA) for the financial year ended Jan 31, 2018 (FY18) could slightly drop to 10.3 times with FY19 price earnings sliding to 20.8 times. However, Astro's higher FY18 net debt/EBITDA of 1.7 times will cause the merged entity's to rise slightly from 1.3 times to 1.4 times," he said.
The research house expects merger synergies from the convergence of Maxis and Astro's services such as Maxis mobile and Home Fibre plans could be repackaged with Astro internet protocol television offerings, which could also be streamed to mobile devices.
"Even though this should be value-enhancing, we highlight that such a move is merely a rear guard manoeuvre to prevent revenue erosion from declining average revenue per user and subscriber attrition. As such, we maintain Maxis' forecasts pending further official announcement," Goh added.
AmInvestment maintained its "hold" call on Maxis with an unchanged discounted cash flow (DCF)-derived fair value of RM5.76.
UOB KayHian Securities (M) Sdn Bhd analyst Chong Lee Len, who does not completely rule out the potential takeover of Astro by Maxis, said the strong partnership can make financial sense.
Chong believed the value inherent in the potential tie-up centers on the synergy that can arise given that both Maxis and Astro can benefit from content cost optimisation as a single entity.
"Additionally, the merged entities will also pave the way for cost optimisation in marketing, staff and overhead costs. Maxis spends 2% of revenue on marketing expenses on a yearly basis and an additional 7% on staff cost," he said in a note today.
The research house maintained its "hold" rating on Maxis with a DCF-based target price of RM6.40, which reflects 'lofty' valuations and pedestrian earnings.
On the other hand, the research house reiterated its "buy" recommendation on Astro with a target price of RM2.21, based on a 0.5% earnings compound annual growth rate in its DCF model, implying price earnings of 17 times for FY19 and 7.4 times EV/EBITDA.