This article first appeared in The Edge Financial Daily, on November 1, 2019.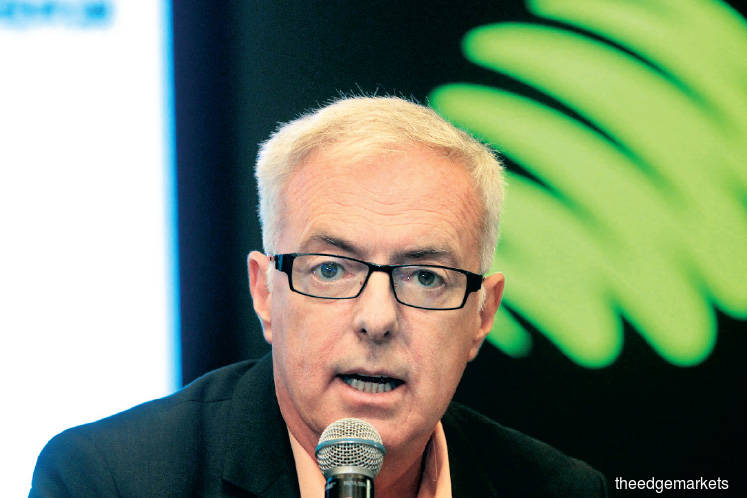 McManus says there is a lot of demand for Maxis' IoT services, particularly from businesses involved in the logistics, agriculture and utilities sector. Photo by Shahrin Yahya
KUALA LUMPUR: Telecommunications company Maxis Bhd is banking on its provision of Internet of things (IoT) services to further grow its enterprise business.
Chief enterprise business officer Paul McManus said there is a lot of demand for its IoT services, particularly from businesses involved in the logistics, agriculture and utilities sector, so much so that the group is struggling to meet demand, which is expected to continue to grow.
As such, it is planning to increase the size of its enterprise business — the aim is to triple it within five years — to provide more service offerings and cater to more clients. "We are working with some of the big players such as Sime Darby, as well as small players," McManus told reporters at the group's Business SPARK Summit 2019 yesterday.
For this year alone, the group expects to double the segment's number of clients' service offerings, said McManus, though he did not disclose how many clients the segment currently serves.
In terms of investment, of the group's planned RM1 billion spending on new products and services this year, "a significant portion" will be used to develop this segment, particularly to fund clients' projects, McManus said.
Maxis previously announced it would be scaling its business to exploit opportunities in enterprise solutions and converged solutions across all segments, with an incremental capital expenditure of RM1 billion over the next three years to support this.
Moving forward, McManus said Maxis will be picking strategic partners, especially in the provision of 5G technology. It is currently in a partnership with Gamuda Bhd's unit, Gamuda Land, to provide 5G network at the latter's Gamuda Cove development.
The target, McManus said, is to make Maxis a leader in the IoT services business in Malaysia, adding the market is set to grow further in terms of business requirements as newer technology and increasing accessibility allow for the onboarding of more businesses.