This article first appeared in City & Country, The Edge Malaysia Weekly, on - January 07, 1970.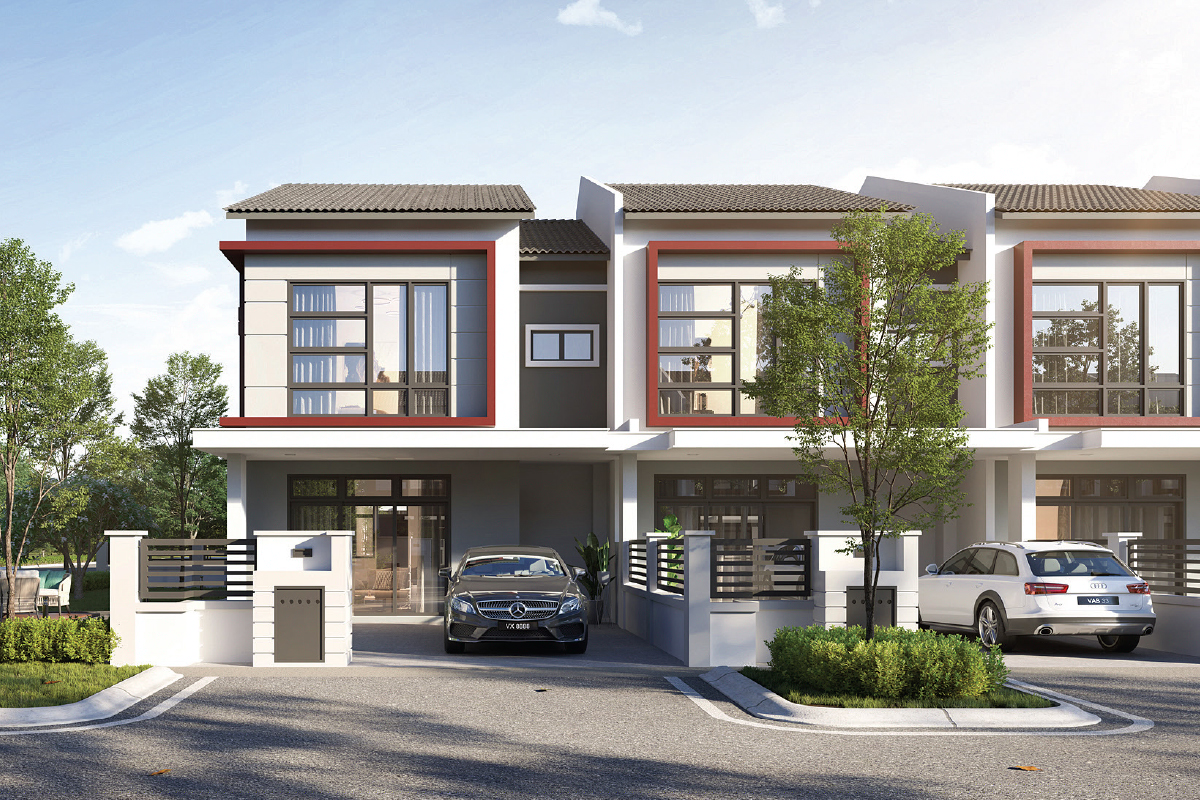 Glomac Bhd's two-storey terraced homes Mawar Sari in Saujana Perdana, Sungai Buloh, Selangor, are 90% sold.
Glomac Bhd chief operating officer Zulkifly Garib said in an email: "Sales of Mawar Sari at Saujana Perdana, the landed link houses launched in November 2020 by Glomac at its Bandar Saujana Utama township, have seen a 90% take-up rate. The right and attractive pricing, property type and an established location are among the factors for this encouraging response."
He said given the current number of bookings and incoming enquiries, the group is confident all of the Mawar Sari units will be fully taken up by the end of 1Q2021.
Zulkifly also addressed the current challenges in the market: "Whilst the overall property market is generally challenging with the current pandemic concerns and lifestyle preference now gravitating towards suburban living that comes with space, neighbourhood amenities and connectivity, demand for landed properties priced around the RM500,000 range remains good."
"On the back of this and the success of Mawar Sari, we have launched our last phase of the Sari series — the 22ft by 75ft, 2-storey Dahlia Sari link homes on Feb 10," he added.
Mawar Sari will comprise 120 two-storey terraced homes. Due to be completed in 2022, the units will have a built-up of 1,815 sq ft (22ft by 75ft), and come with four bedrooms and three bathrooms. They are priced from RM518,000 to RM765,800. The developer adds that the units will adopt an open concept layout, with tall windows and good ventilation and lighting. 
Meanwhile, the newly-launched Dahlia Sari will have built-ups of 1,815 to 2,175 sq ft, with four bedroom and three bathroom layouts. The units are due to be completed in 2023 and prices will start from RM528,000. 
Mawar Sari and Dahlia Sari at Saujana Perdana are part of the mature, freehold township of Bandar Saujana Utama, which comprises mainly 2-storey homes and offices. It covers 1,300 acres, with 120 acres yet to be developed. According to Zulkifly, Bandar Saujana Utama is about 90% occupied.
The township is located near SU Mall, Central Mart Shopping Centre and Sungai Buloh Hospital. Nearby schools include SMK Saujana Utama, SRK Saujana Utama, SRK Seri Pristana, SRK Merbau Sempak, SK Kampong Subang and SRAI Saujana Utama. The campuses of Universiti Teknologi Mara (UiTM) Puncak Alam, UiTM Puncak Perdana, Universiti Selangor and UiTM Shah Alam are also close by, as is Hospital UiTM, which will be fully operational by March this year.
Glomac hopes to capitalise on the mature status of Bandar Saujana Utama, which was first developed more than 25 years ago. The five areas of the township — SU1, SU2, SU3, Sungai Buloh Country Resort and Bukit Saujana — have a total of 7,000 residential units. There is also a full-service mall, Saujana Utama Mall, which comprises 84 retail units and a 50,000 sq ft supermarket.