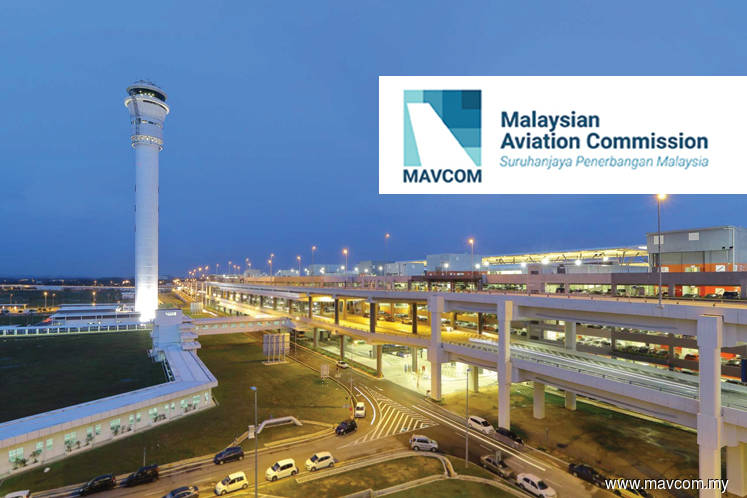 KUALA LUMPUR (Sept 18): The Malaysian Aviation Commission (Mavcom) has observed a drop in number of complaints registered in the first half of 2019 (1H19) compared to a year earlier.
In a statement today, Mavcom released the findings of its sixth bi-annual Consumer Report for the period of Jan 1 to June 30, 2019.
Mavcom said the report showed that the number of complaints fell 5.6% year-on-year to 810 from 858.
It said of the 810 complaints, 798 were lodged against airlines while 12 were lodged against airports.
Mavcom said it successfully resolved and closed 99.3% of the complaints, of which Malaysia Airlines was the highest contributor to the total number of complaints received, followed by AirAsia and Malindo Air.
Meanwhile, the commission said it also received 646 complaints where document submission by consumers were incomplete, hence resulting in complaints which could not be fairly evaluated, 120 complaints where Mavcom's immediate assessment discovered that the airline or airport concerned had fulfilled their obligations under the Malaysian Aviation Consumer Protection Code 2016 (MACPC), therefore were not taken further, as well as 68 complaints that were either more than one year from the date of incident, beyond the scope of the MACPC, subsequently withdrawn, or not related to the aviation industry.
Mavcom said the report also noted that 54% of complaints received during 1H19 resulted in the airlines reversing its initial decision and producing a resolution that is more equitable or satisfactory to the consumer than initially provided.
Mavcom executive chairman Dr Nungsari Ahmad Radhi said the reduction in number of complaints is an indication of progress as it reflects on the service received by the consumers from aviation service providers.
"While the Consumer Report is an area that we review and analyse to obtain a perspective on the level of service to consumers by airlines and airport operators, our ongoing efforts such as the amendment of the MACPC and implementation of the Airports Quality of Service (QoS) Framework has also contributed to a better experience for consumers," he said.