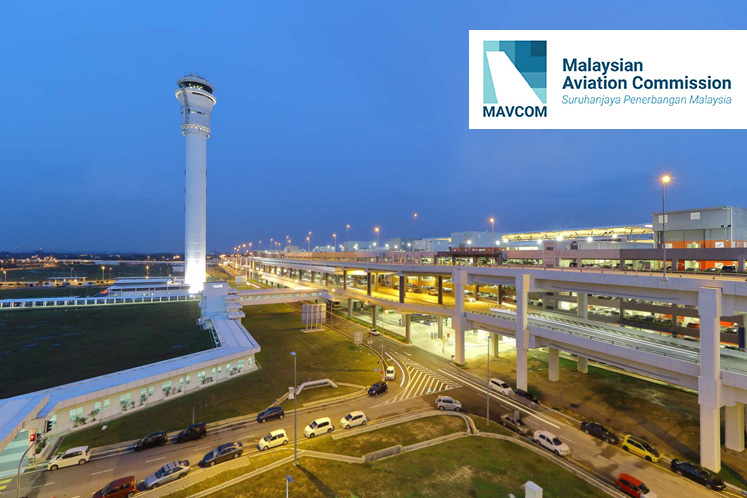 KUALA LUMPUR (June 18): The Malaysian Aviation Commission (Mavcom) has revised upward slightly the rate of return it is proposing for Malaysia Airports Holdings Bhd (MAHB) on the airport operator's assets in its latest consultation paper released today.
According to its second consultation paper on aeronautical charges framework, the aviation regulator is proposing a nominal, pre-tax weighted average cost of capital (WACC) of 10.88% for MAHB to be applied under the Regulatory Asset Base (RAB) framework.
This is higher than the 9-11% rate of return proposed in the first consultation paper in October last year, but lower than the 12.7% to 14% range submitted by MAHB itself.
"One stakeholder argued that the 9% to 11% nominal WACC range proposed by the commission was too low and could harm both debt and equity investors," Mavcom said in the second consultation paper.
"Taking into consideration of the feedback and the business plan and capital investment plan submissions by MAHB, the commission decided to use the nominal pre-tax WACC to be applied in the RAB framework. The airport operator, in this case, MAHB, will bear the inflation risk," it added.
The paper also laid out the three options MAHB is proposing for the passenger service charges (PSCs) for all airports.
The first approach is by equalising the Asean and beyond Asean PSCs, while keeping the domestic PSC for all airports unchanged at RM11 per departing passenger. This will see the international PSC for Kuching and Penang airports increasing to RM114 and RM67 respectively – higher than the Kuala Lumpur International Airport (KLIA) of RM62.
Option 2 also equalises the Asean and beyond Asean PSC, but the domestic PSC for all airports will be raised to RM14 per departing passenge from RM11 currently. PSC for KLIA will be at RM60, Penang airport (RM59), Langkawi, Subang, Kota Kinabalu and Kuching airports (RM55) and other airports at RM35.
The third approach is to increase the domestic PSC to RM14 per departing passenger, but Penang, Kota Kinabalu and Kuching airports charge higher Asean PSC than KLIA.
Mavcom is also proposing to allow MAHB to introduce a transfer PSC to be applied for both domestic and international connections under all the three scenarios.
The transfer PSC will apply to flights that are scheduled to depart within 24 hours of arrival at the transit airport. MAHB is proposing a transfer PSC of RM3 and RM17 for domestic and international transit, respectively.
Mavcom is of the view that a transfer PSC can assist in absorbing the regulated revenue per departing passenger over more revenue items and therefore reduce the burden on PSC, landing fees and aircraft parking fees.
It added that a transfer PSC can also reduce the loss in revenues, which was and is currently not captured for transit and transfer passengers.
Mavcom is inviting comments on the paper until July 18. "The commission will release a paper by October to announce its final decision," it said.