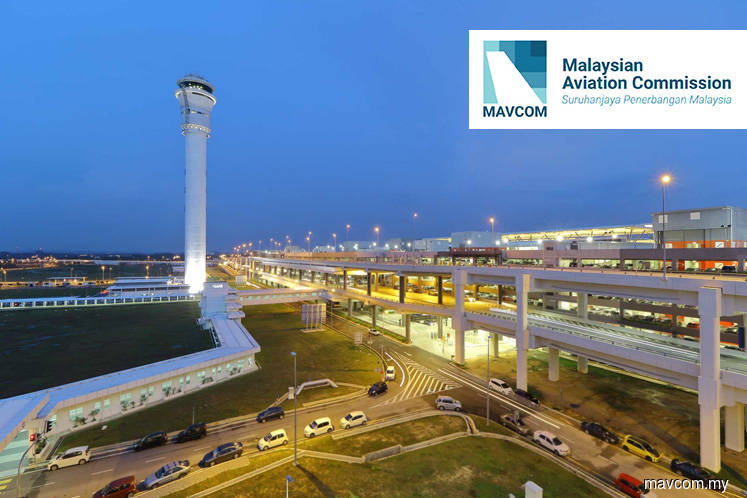 KUALA LUMPUR (Sept 30): The Malaysian Aviation Commission (Mavcom) has been named '2019 Information Visionary for Malaysia' by International Data Corp (IDC).
In a statement today, Mavcom said it was bestowed the award at the third annual IDC Digital Transformation Awards Malaysia ceremony recently.
Mavcom said it was honoured for its FlySmart Complaints Management System (CMS), which is used to manage the commission's consumer complaints resolution process.
The aviation regulator said the IDC Digital Transformation Awards recognises the contributions and achievements of organisations that have successfully upgraded business operations through the application of digital technologies.
Mavcom chief operating officer Azmir Zain said the FlySmart CMS platform is an initiative that was undertaken to empower consumers and at the same time ensure aviation service providers take necessary actions to improve service levels.
"We have found this platform to be an able complement to the Malaysian Aviation Consumer Protection Code 2016.
"The commission is honoured to be recognised for our efforts in digitalising this important function and will continue to be committed towards leveraging technology for more effective delivery of our responsibilities," he said.
Mavcom launched the CMS in May 2016.
It said since then, the commission has gradually made improvements to the system to facilitate more efficient and effective handling of consumer complaints.
To date, a total of 5,725 complaints have been registered through the CMS, with 97.1% of complaints resolved by Mavcom.
Mavcom said the CMS is available to consumers via multiple digital platforms including the FlySmart website www.flysmart.my, both in Bahasa Malaysia and English, and the FlySmart Facebook as well as Instagram pages.
It said in addition, a dedicated FlySmart mobile application provides consumers with a convenient avenue to register feedback or lodge complaints as well as track their complaint status from within the mobile application.
The mobile application also enables consumers to receive push notifications on travel rights and current alerts.