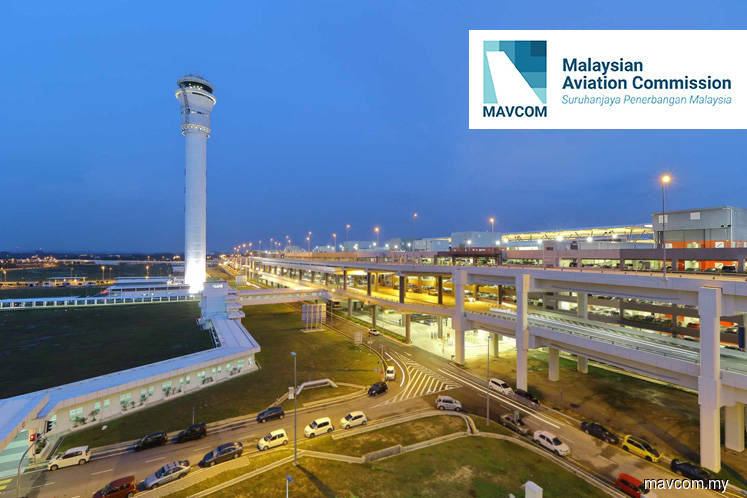 KUALA LUMPUR (Oct 3): The Malaysian Aviation Commission (Mavcom) says it approved all 31 applications it received for air traffic rights (ATR) in the third quarter of this year (3Q19), and that AirAsia Group received the highest number of approvals, at 16.
Second in the list is Malindo Air with eight approvals, and Malaysia Airlines Bhd with five, according to Mavcom's statement on its 3Q19 ATR update.
The update details the commission's ATR allocations for the local civil aviation sector from July 1 to Sept 30.
Of the ATR applications it received, 12 or 38.7% were for domestic routes, with the remainder 19 representing 61.3% being international ones — of which 10 were for Asean destinations, five for China destinations, and three for other Asian destinations and Australia, and one for a destination in India.
In terms of flight origination, 14 of the total approved were for flights originating from Kuala Lumpur International Airport, three from Kota Kinabalu International Airport (BKI), and 14 from other Malaysian airports.
The quarter also saw 19 ATR approved in previous quarters, which were not used by the respective airlines, being returned to Mavcom.
"The highest number of unused ATR was from AirAsia Group with eight, and Malindo Air with seven. An additional four applications were also voluntarily withdrawn by the airlines in that period," Mavcom said.
The latest 3Q19 approvals bring the total ATR approved for the year-to-date period to 135 — which represent 100% of the applications it received during that period, meaning no application was turned away.
AirAsia Group is also the recipient of the most number of ATR allocations in this cumulative period, with 64 ATR.
And of the lot, 48 were ATR for domestic destinations, 45 were for ASEAN destinations, and 21 for destinations in China, with the remaining 21 for other Asian destinations and Australia, Mavcom said.