This article first appeared in The Edge Malaysia Weekly, on July 23, 2018 - July 29, 2018.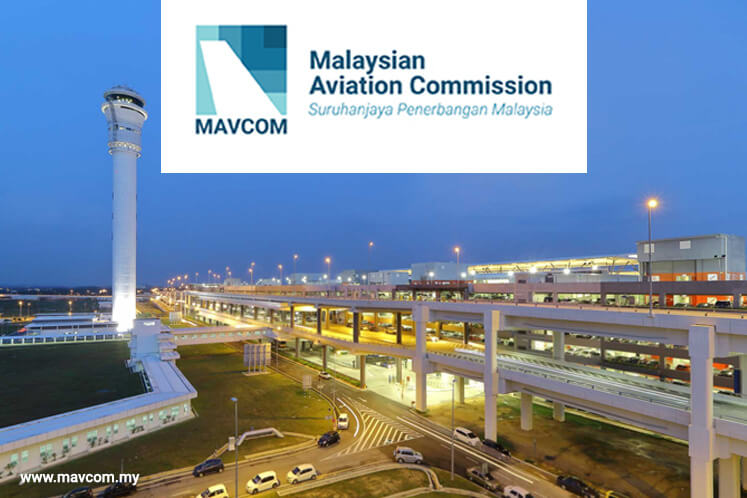 THE Malaysian Aviation Commission (Mavcom) is pushing back against calls for its abolishment amid criticism that its regulatory activities are smothering the industry.
In an exclusive interview, Mavcom COO Azmir Zain lays down the arguments as to why its presence has not stopped the sector from growing.
It also notes that separating economic regulation from a policymaking entity — in this case, having Mavcom outside the Ministry of Transport (MOT) — is a common practice in many countries.
"The parallels here (in Malaysia) would be in the case of the Malaysian Communications and Multimedia Commission, Securities Commission and even Bank Negara Malaysia," says Azmir.
"All these bodies have regulatory functions and they are separate from the respective policymakers ... for a multitude of reasons."
One key reason is to protect the government from possible challenges to regulatory decisions made by Mavcom, Azmir adds.
He clarifies that Mavcom's regulatory decisions can be subjected to appeal or judicial review by dissatisfied parties.
"By virtue of residing outside of the MOT, this (separation) protects the government against litigation, against judicial review and also against lobbying from the industry," he says.
Countries with such a separation of regulation and policymaking include Singapore, Thailand, the Philippines and Hong Kong.
But some, like the US, do not do so.
Established in March 2016 by the Malaysian Aviation Commission Act 2015, Mavcom is set up as an independent economic regulator for civil aviation.
Its stated goal is to promote a commercially viable and consumer-oriented civil aviation industry that is resilient in supporting national economic growth.
Apart from Mavcom, the civil aviation industry also has a separate technical regulator called the Civil Aviation Authority of Malaysia (CAAM).
CAAM was created as an autonomous regulator to oversee safety, maintenance and security aspects of the industry, taking over the former functions of the Department of Civil Aviation.
Since its establishment, Mavcom has been busy. The Malaysian Aviation Consumer Protection Code (MACPC), the country's first such regulation for the aviation industry, is among its key initiatives so far.
Between March 2016 and June 2018, Mavcom received 3,677 consumer complaints based on the MACPC provisions and resolved 99.3% of them, it claims.
Another key push is its Quality of Service framework (see sidebar) to address service quality levels at airports, with financial penalties for operators if they are found falling short of the required standards.
"By virtue of being independent and by virtue of operating perhaps without some of the hoops that the MOT have to go through, we have been able to deliver all of this in the last two-and-a-half years," says Azmir.
'No hindrance to growth'
The commission also took over some functions that used to be under the MOT, such as the authority to approve new route applications by airlines.
Last month, Mavcom was at loggerheads with AirAsia Malaysia after the commission rejected the airline's request to add more flights to its Kota Kinabalu-Sandakan and Kuala Lumpur-Haikou routes.
This, in turn, sparked a debate on whether Mavcom was suppressing industry growth.
Addressing these allegations, Mavcom maintains the numbers indicate otherwise.
It points to the additional RM618 million in capital investments over the past two-and-a half years. At the same time, passenger traffic has continued growing annually, rising 6.2% in 2016 and 8.1% in 2017.
This year, Mavcom expects the growth to range from 6.5% to 7%.
Over in the capital markets, aviation-related stocks have outperformed the benchmark FBMKLCI in recent years, Azmir notes.
"We are not in any way claiming that we are active contributors to [some of these], but the data seems to show that Mavcom has not hindered the growth of the industry."
In rejecting AirAsia's application, Mavcom had said its decision was to avoid overcapacity, which could lead to more flight reshuffling and cancellations to the detriment of passengers.
AirAsia had accused Mavcom of micro-managing and lacking transparency in the rejection process. It added that commercial considerations should be left to "actual airlines that understand the market".
The low-cost carrier also called for the powers of approval to be returned to the MOT, which it opined is more cognisant of "the benefits of a fully liberalised aviation industry".
Other industry players have joined the chorus. On June 26, Eaglexpress Air Charter Sdn Bhd and Suasa Airlines Sdn Bhd also called for Mavcom's abolishment, saying the regulator is suppressing industry growth.
Both charter airlines had run afoul of Mavcom before. Suasa Airlines was fined in January 2017 after pleading guilty in court to operating without a valid Air Service Permit (ASP).
Eagleexpress saw its ASP revoked by Mavcom in December 2016 as its financial situation fell short of regulatory requirements. Its judicial review application was later dismissed by the Kuala Lumpur High Court.
'Independence crucial'
In late May, Mavcom was criticised by the Malaysian Public Transport Users Association (4PAM) for imposing a regulatory service charge (RSC) on passengers.
Beginning May, Mavcom started to collect RM1 per departing passenger — except for transit flyers and rural air service users — to fund its operations.
4PAM had called for transparency in Mavcom's books and for its expenses to be scrutinised.
Shortly after, the commission came under heavy fire as new Transport Minister Anthony Loke revealed that its then-chairman Gen (rtd) Tan Sri Abdullah Ahmad commanded a whopping RM85,000 in monthly salary.
Last Friday, Loke announced the appointment of economist Dr Nungsari Radhi as the new Mavcom chairman with a drastically reduced pay package of RM15,000 a month, or about 82% less.
In the interview, held before Nungsari's appointment, Mavcom COO Azmir reiterated that Mavcom's annual reports contain details of its finances and expenditures.
The 2017 report will be available after parliamentary approval, but may take until later this year to be made public due to lengthy scrutiny processes involved, he adds.
Interestingly, 4PAM's criticism provoked an immediate response from the Consumers´ Association of Penang (CAP), which defended Mavcom's role in protecting consumer interests.
CAP said it used to be flooded by flight-related consumer complaints before the introduction of the MACPC, and that the number of such complaints had since dropped drastically.
"We believe this was not just due to the efficiency of Mavcom in managing the complaints, but also because we finally have a body monitoring all the airline companies and paying attention to the well-being of the passengers," CAP was reported to have said on May 28.
When probed on the rationale of charging consumers directly for its funding, Azmir says the RSC will allow Mavcom to remain financially independent of the government and general taxpayers, some of whom do not fly regularly.
"It allows us to move away from the previous model, whereby general taxpayers have to pay for an industry-specific service," he says.
Prior to the RSC, Mavcom had been funded by a RM90 million grant from the government to sustain its operations until the RSC collection was implemented.
While some autonomous regulators generally collect fees from the industry players they regulate, Mavcom said that prospect raised the risk that industry players may use the excuse to charge consumers disproportionately more than the actual RSC fee.
Thus, it made more sense to collect from passengers directly, especially as it would directly align Mavcom's regulatory priorities with the interests of consumers.
"There was also concern that if we were to collect the fee from the industry, the commission's independence from the industry players could potentially be compromised," Azmir says.
Save by subscribing to us for your print and/or digital copy.
P/S: The Edge is also available on Apple's AppStore and Androids' Google Play.