This article first appeared in The Edge Malaysia Weekly, on July 23, 2018 - July 29, 2018.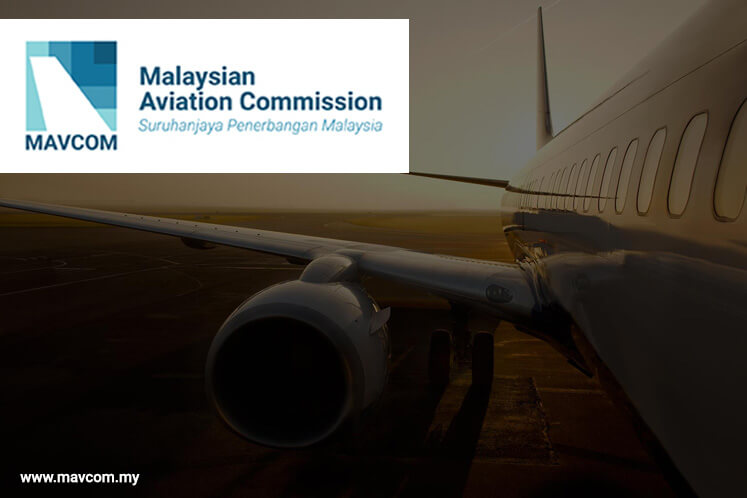 OF late, the Malaysian Aviation Commission (Mavcom) has found itself in the crosshairs of several aviation industry players. But not all.
Former Malaysia Airports Holdings Bhd (MAHB) managing director Datuk Badlisham Ghazali says having a dedicated and independent commission is necessary for the long-term economic growth of the industry.
"I find it ironic that some airlines have called for the abolishment of Mavcom or have said that Mavcom has imposed too many rules. These are the same people who were clamouring for an independent regulator before," he told The Edge via text. "Sometimes we have to take some bitter medicine to get strong for the future."
One of the loudest critics of Mavcom has been budget carrier AirAsia. Its group CEO Tan Sri Tony Fernandes acknowledges that he had previously backed the idea of establishing Mavcom, but he feels it has fallen short of its objectives and is not needed anymore. Even so, he concedes that it is probably too late to rethink its existence.
"You have already built Mavcom, so if it's not expensive, if it's run efficiently and if it does its job of helping passengers and airlines then I'm okay with it.
"I supported it at the time because I did not think [the transport ministry] was independent," he tells The Edge, alluding to the presence of ministry officials on the boards of industry players such as MAHB and Malaysia Airlines Bhd. "So I hoped that Mavcom would be totally independent but it was not."
One airline insider, speaking anonymously, remarked that having a regulator exist separately from the relevant ministry is in line with global best practices.
The airline official adds that apart from adding more independence, the separation ensures more commercially-minded policies that are less bureaucratic, as government bodies tend to be.
That said, when contacted for comment, aviation law expert at the National University of Singapore, Prof Alan Tan, says some further clarity of roles could be in order given the potential duplication of duties by Mavcom.
"We should also note that there is the Malaysian Competition Commission, but the competition issues relating to aviation are dealt with by Mavcom," Tan observes. "On the surface, it seems there could be a proliferation of agencies and some streamlining is in order, particularly in ensuring adequate expertise in dealing with complex competition issues."
The financial efficiency of Mavcom, which may collect north of RM30 million annually from passengers to fund itself, should also be put under close scrutiny, according to aviation analyst Shukor Yusof.
"How much has the average Malaysian air passenger benefited from Mavcom's existence since its inception?" asks Shukor, who founded aviation research outfit Endau Analytics.
"We are not entirely against a body set up to help consumers, but you don't need RM25 million to help passengers. There are more efficient ways to cut costs and deliver value for money in the industry — just look at Singapore, Hong Kong and other markets," he says.
Save by subscribing to us for your print and/or digital copy.
P/S: The Edge is also available on Apple's AppStore and Androids' Google Play.