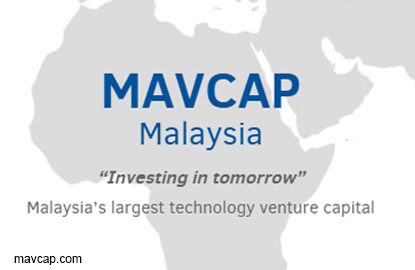 KUALA LUMPUR (Oct 27): Malaysia Venture Capital Management Bhd (MAVCAP) is investing RM2.95 million in e-commerce start-up SimplyGiving.com, which helps non-profits and social enterprises engage with supporters online.
In a statement today, MAVCAP said the social crowdfunding platform would use the funds to continue its regional expansion and launch new innovations focused on helping organisations increase their social impact through technology.
SimplyGiving.com chief executive officer Kristofer Rogers said the company looks for partners that would bring more than just money to the table, and who can help with mentoring and advice.
"I know there is a genuine interest from MAVCAP to help us achieve our mission — to not only to grow our business, but to (also) achieve a greater social impact at the same time," said Rogers.
MAVCAP, a venture capital company formed in 2001 by the Malaysian government to nurture information and communication technology companies, has been at the centre of a growing investment ecosystem in the region.
Meanwhile, MAVCAP chief executive officer Jamaluddin Bujang said, through the direct investments and funds that MAVCAP is involved in, MAVCAP was seeing some things starting to happen.
"We are always interested in companies that make a positive contribution via technology.
"The SimplyGiving.com platform has already empowered nearly 30,000 people to support their favourite social causes via online donations. The business model is strong, and we believe they have the right team, with the right technology, to make a big difference," he added.
According to the Massolution CF2015 Industry Report, the crowdfunding market is set to reach US$34.4 billion globally in 2015, more than doubled the previous year's figures.
Rogers explained that crowdfunding was one of the fastest-growing tech trends in Asia.
"It (Asia) is now the second-largest crowdfunding region by volume, second only to the United States.
"In 2014, the Asian crowdfunding sector raised more than US$3.4 billion.
"We believe that crowdfunding will dramatically change the way in which social enterprises and non-profits across Asia are funded. Social crowdfunding is a very transparent and effective way to support causes, and ultimately improve their outcomes," he said.
Headquartered in Kuala Lumpur with offices in Singapore and Hong Kong, SimplyGiving.com currently works with 500 non-profits in 20 countries across Asia.
"Our vision is for Asia to embrace online fundraising to make a difference. In order for this to happen, we are developing new ways to give online, such as social lending and corporate dollar matching technology. We will be rolling out these new tools in early 2016," said Rogers.