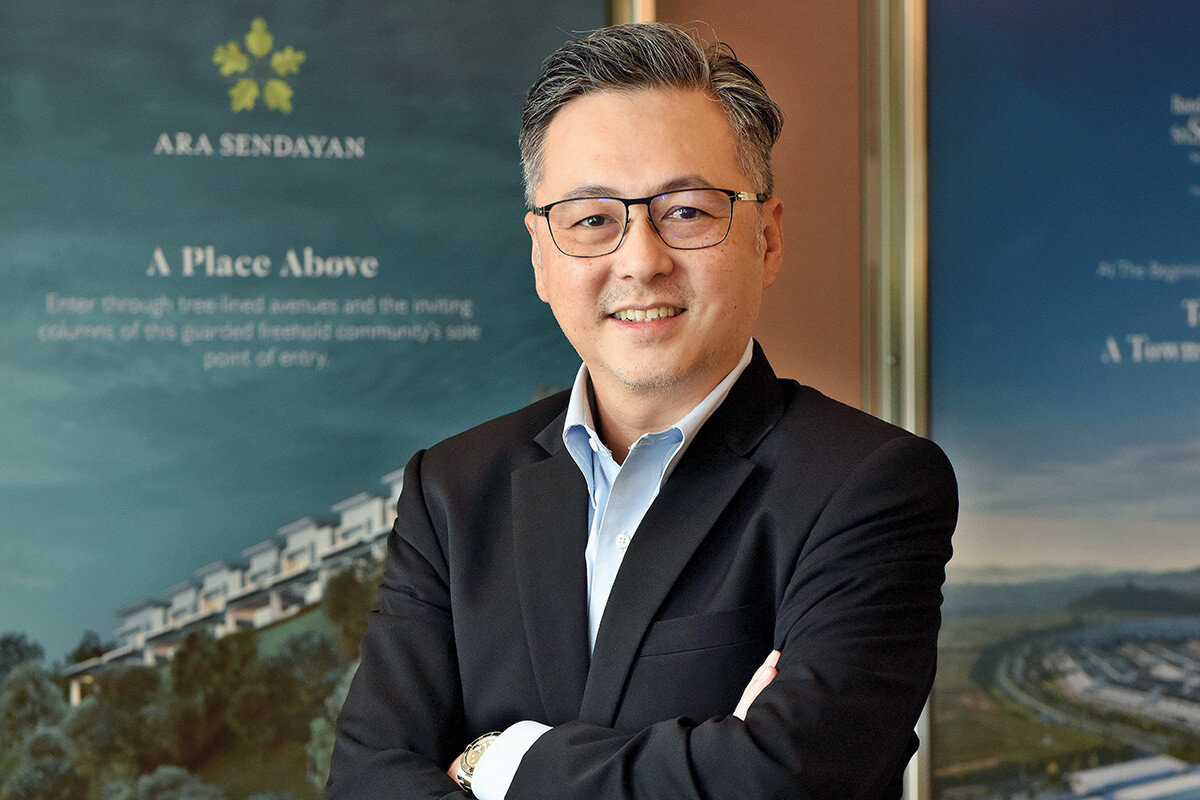 The Covid-19 pandemic is an unprecedented event. Countries all over the world had to impose lockdowns to contain the spread of the coronavirus.
In Malaysia, the Movement Control Order (MCO) resulted in companies having to rely on digital platforms and becoming more creative to keep their business running. One such company is Matrix Concepts Holdings Bhd.
Matrix Concepts was established in 1996 and listed on Bursa Malaysia in 2013. To date, the developer has completed and delivered more than 15,000 units of residential and commercial properties. In the pipeline, an estimated GDV of RM1.04 billion worth of projects is planned for the coming year. In total, more than RM15.8 billion worth of projects are in its planning and development books which can last till year 2027.
"The pandemic and the imposition of the MCO (which started on March 18) presented us with a tough challenge. People's lifestyles have changed; they are working from home and doing online shopping, including for groceries. Social media also influenced the spending pattern of Malaysians during the MCO/Conditional MCO (CMCO) and Recovery MCO (RMCO) period. We anticipated the move towards more online consumption of goods and services," says Matrix Concepts chief marketing officer Lim Kok Yee.
In fact, the developer believes the period was the best time to reach out to its customers and the public.
Bandar Sri Sendayan is Matrix Concepts' flagship project in Negeri Sembilan. It is a self-contained township comprising integrated residential, commercial and green business parks.
"The MCO/CMCO/RMCO period is when people are most engaged with online platforms. They may be staying at home but that doesn't mean we can't stay connected with them and continue to provide our services.
"The timing is also right to maintain and build customer relationships, so that once the MCO is lifted, they have already experienced and are familiar with our products and their unique selling points. This means they will be able to make better and faster decisions upon visiting our sales gallery, as opposed to the conventional way where customers would take a longer time before committing," says Lim.
Matrix Concepts stepped up its digitalisation efforts immediately, hosting its first Facebook Live talk on March 28.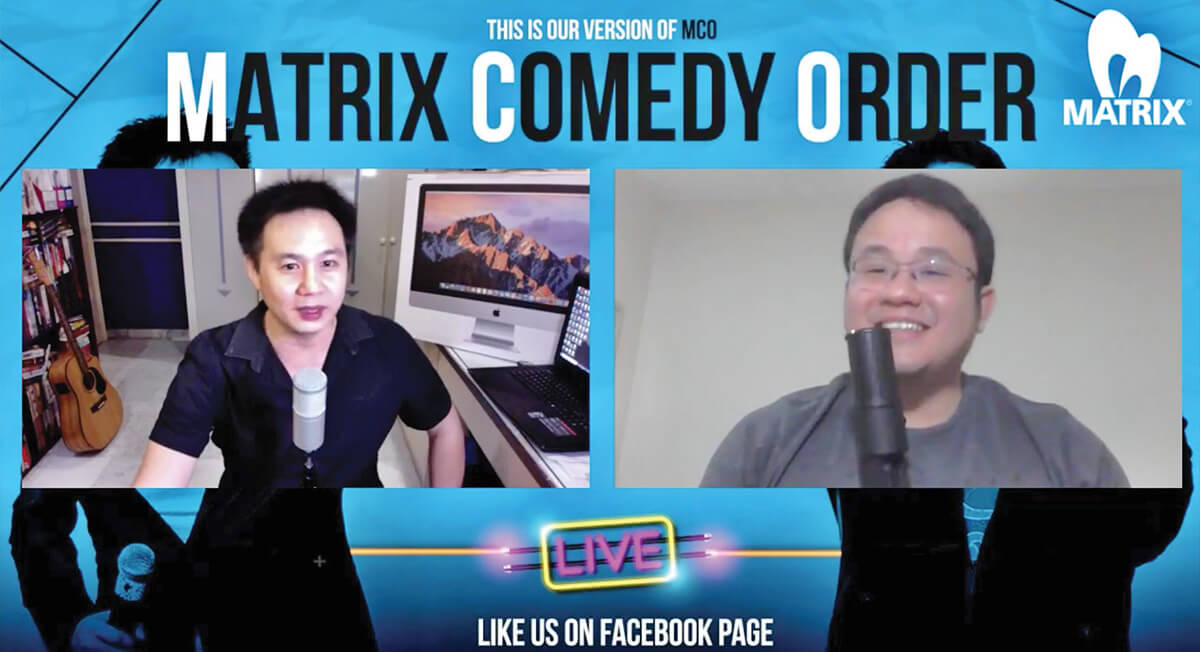 Matrix Concepts' collaboration with Douglas Lim (left) and Dr Jason Leong drew 1,045 live viewers and reached 26,047 people
"It was challenging to roll out this series of Facebook Live talks within such a short period of time. However, because we were quick to activate our virtual initiatives, we garnered good response," says Lim.
The first Facebook Live talk, titled "Malaysian economy and property market in the aftermath of Covid-19 lockdown" was by Dr Daniele Gambero. This was followed by "Stop buying! Bad economy, Covid-19 crisis and political uncertainty" by Charles Tan and "Malaysia property cycle in light of Covid-19 and global recession" by Ishmael Ho, which saw the participation of 800 live viewers.
"The number of participants is much higher compared with our previous on-ground events, which was usually 100 to 150 pax. For online activities, we are not bound by restrictions on the number of participants and are able to reach a broader audience," says Lim.
Noticing that live talks were becoming more common during the MCO, with most taking a hard-sell approach, Matrix Concepts took another route.
"We collaborated with Dr Jason Leong and Douglas Lim to host an online comedy talk show on our Facebook page. This was another milestone for us, garnering up to 1,045 live viewers and reaching 26,047 people," says Lim.
Working again with Leong, Matrix Concepts used WhatsApp messaging service to reach out to its customers. "We engaged ­Leong to produce three short voice messages to all our customers from our database. Rather than using pictures and words, we peppered our messages with jokes and disseminated them via voice message," says Lim.
Being innovative on multiple platforms
Facebook is just one platform Matrix Concepts has used. It noticed the increasing popularity of other social media platforms such as Instagram and TikTok and engaged a number of influencers to promote its projects. By using Instagram and TikTok, Matrix Concepts managed to reach a different and younger audience, gaining a media reach of 3.6 million.
"Another interesting and successful event we hosted (in June) was the Matrix Virtual Treasure Hunt. We used Google Street View to showcase Bandar Sri Sendayan virtually, much like a gaming experience, where participants can do this from the comfort of their homes. We attracted more than 1,000 participants," says Lim.
Hari Raya, which fell during the MCO, was far less festive this year. Matrix Concepts organised a video contest for Malaysians to share their ideas for celebrating Hari Raya without leaving their homes and gave them a chance to win Duit Raya. Lim says a good number of people from different states and age groups participated in the contest.
Matrix Concepts also collaborated with chefs Fadzli Yaakob and Sherson Lian to host a live cooking show called Matrix Masak Raya Live Show, featuring Raya recipes.
The developer also produced an entertaining video to educate the public on how to stay safe and healthy at home. The video generated a reach of 249,000 and 112,891 minutes viewed.
"We conducted a property market survey at the beginning of June to study behaviours after the imposition of the MCO and in the new normal. Through the data collected, we were able to analyse consumers' behaviour on purchasing intentions and it allowed us to reach them through a different medium. The response was overwhelming; we reached more than 370,000 people and received 4,081 responses," says Lim.
As a follow-up to the Virtual Treasure Hunt, there is the Matrix Virtual Treasure House Hunt.
"This round, we will be showcasing our show units. The participants will need to complete the mission in the virtual show unit and stand a chance to win amazing prizes. There will be product-oriented questions and tips will be featured; this will be a more direct-selling approach," says Lim.
Matrix Concepts recently hosted a Zoom product briefing session with its potential customers. "Compared with Facebook Live events, this is a more private and personal approach that allows us to talk with our customers individually," says Lim.
New normal, new way of doing things
The country is in the RMCO phase, with fewer restrictions but adherence to standard operating procedures (SOP). Lim says in the short to medium term, Matrix Concepts will explore more digital initiatives.
"It will not be a complete shift to digital as property purchase is still a conventional transaction in which a certain degree of physical presence is needed during the sales process. The digital initiatives greatly complement our marketing approach. They enable customers to familiarise themselves with our products and create brand awareness, which in turn will accelerate the ­decision-making process."
Matrix Concepts has plans for more digital initiatives. It will develop a virtual sales gallery, which will allow users to interact with staff virtually and access product information easily. There will also be a live chat function.
Matrix Concepts is also looking at participating in more virtual exhibition fairs.
"We have participated in EdgeProp.my's Virtual Property Expo in the past few years. We are also looking at organising a Virtual Exhibition Fair with 3D experience at d'Tempat Country Club," says Lim.
Matrix Concepts is looking at the possibility of enabling customers to book their property through an online platform and holding sales consultations and project presentation through video conferencing with customers.
"This will ease the hassle of their having to come all the way to the site. And we are also slowly digitising part of our purchasing documents," says Lim.
In line with this, the developer is exploring the development of an app that will allow its customers to buy property, pay their maintenance and utility fees and file complaints on defects as well as more innovative features. The app can also be used to promote the loyalty programme, which rewards referral of potential buyers.
"Prop tech has started to disrupt the real estate industry in recent years. We see it as an innovative approach to real estate, allowing technology to optimise the way people research, rent, buy, sell and manage a property. New trends are constantly emerging and we will be moving towards this trend, says Lim.
With its ear to the ground and innovation at its core, Matrix Concepts is ready to take property development to the next level in an increasingly digital world.