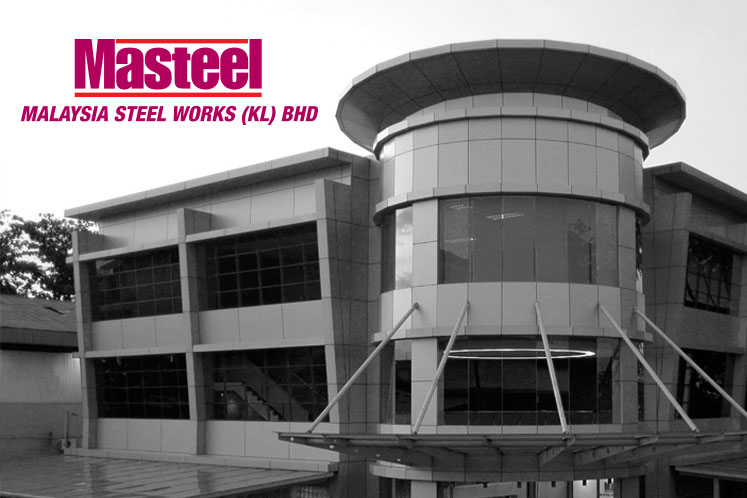 KUALA LUMPUR (Feb 21): Malaysia Steel Works (KL) Bhd (Masteel) posted a net loss for its financial year ended Dec 31, 2019 (FY19), its first annual loss since 2015, impacted by lower margin resulting from the lower selling price and higher finance charges from increased borrowings during the year.
Masteel said this in an exchange filing today, which showed that the group made a net loss of RM8.3 million on lower revenue of RM1.2 billion versus a net profit of RM6.7 million on the back of RM1.5 billion revenue for FY18.
This was despite it registering a net profit in its fourth quarter (4QFY19), at RM688,000, compared with a net loss of RM24.87 million in 4QFY18, helped by a better margin during the quarter as a result of the company's technology-driven cost-cutting measures.
Quarterly revenue increased marginally to RM349.86 million, from RM348.93 million in the corresponding quarter last year, on higher sales volume.
Masteel said it is confident that it will continue to experience steady demand for its steel products and margin improvements in the quarters ahead.
It noted that the recent rebounding of iron ore prices towards the US$90 per metric tonne level has caused the prices of steel bars in the region, as well as in Malaysia, to be well supported.
"The general domestic market continues to be well supplied with steel bars. In the Klang Valley, the demand has been adequate to enable the company's plants to operate at a high utilisation rate.
"The present market situation that has been retarded by the recent major North Asia health crisis is not expected to have a lasting effect on the demand for the company's steel products," it added.
Shares in Masteel closed one sen lower today at 39.5 sen, valuing the steel bars and billets manufacturer at RM178.17 million.