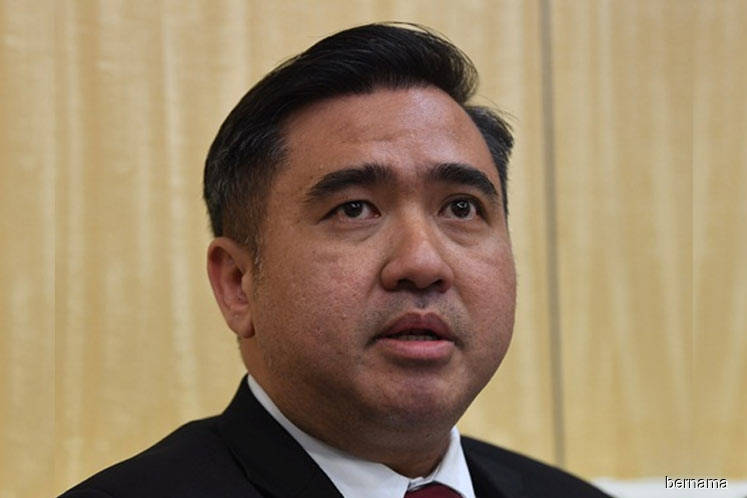 KUALA LUMPUR (Nov 19): The government had issued 39 unique plate number series during the Barisan Nasional administration, each of which could garner a potential income of some RM10 million.
However, each series only earned the government RM1 million under the previous mechanism where external organisations were given the permit to issue them, said Transport Minister Anthony Loke.
"Previously when non-government organisations (NGOs) apply to issue a plate number series, they have to pay RM1 million to the government.
"But the series could generate around RM10 million. That is a leakage of RM9 million to the government," Loke told the Dewan Rakyat today.
He pointed to the "MALAYSIA" plate number series issued by the Pakatan Harapan government in the middle of this year, which garnered RM13 million in total. "RM1 million is nothing [in this case]," he said.
While the government has changed, the latest plate series such as "E" series are still being issued by NGO as it was approved before the 14th general election on May 9 this year, said Loke.
"That is why the government has to allow it to proceed. From here on in, all tendering will be conducted by the government via the Road Transport Department," said Loke.
As part of the decision, the Malaysian government plans to roll out an online system for booking of plate numbers in early 2019.
The new online system will allow bidding to be conducted in real time. Participants can check for available numbers, as well as the counter-bids in the transparent bidding system, said Loke.