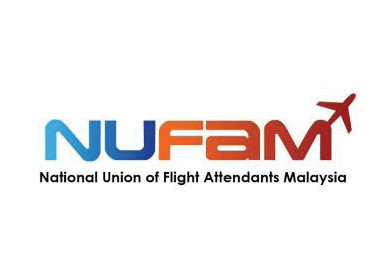 KUALA LUMPUR (June 17): Malaysia Airlines System Bhd (MAS) has withdrawn its application for a judicial review of the National Union of Flight Attendance Malaysia's (Nufam) status as a legal entity, after a three-year court battle in the Kuala Lumpur High Court.
In a statement, Nufam said it was informed of the development through its lawyers yesterday.
"It has been a long journey for Nufam and the members. We are glad that the recognition issue stops here. The issue of recognition should not arise anymore with Malaysia Airlines.
"The crew members have suffered enough through this long battle, which saw many crew members laid off by MAS last year. We could not represent their voice, due to this reason.
"We hope this challenge will stop, as Nufam is a legal entity and the rights to represent these workers must be honoured. The airline has caused great misery to these workers, as they lost their rights to continue working in the industry," Nufam said.
Moving forward, Nufam expressed hope of getting a better settlement for the members which it represents with the national airline, and urged the management to listen to workers' grievances.
Furthermore, it intends to go on a roadshow to meet with the airlines' staff to educate them on their rights, adding it is unfair that the workers, mostly 'young and innocent, had not been given opportunity to be represented by the union.
In October 2013, MAS filed a judicial review to re-evaluate a secret ballot conducted by Nufam to seek the opinion of 3,800 flight attendants over the alleged share swap deal between MAS and AirAsia Bhd in August that year.
Prior to that, in December 2012,  Nufam and the management of MAS had signed a Memorandum of Understanding to facilitate the ballot that was witnessed by officials from the Human Resource Ministry.
Nufam claimed it was recognised by the ministry in August 2013, and that its secret ballot results proved the airline's 2,000-over cabin crew employees chose Nufam as their representative.
The union was formed to preserve the rights and well-being of 7,000 national crew union members.
Today, Nufam said the episode would go down the annals of aviation history and hoped that Malaysia Airlines will give the workers the respect they deserve.
It added that the union is currently representing more than 1,000 crew members who have been terminated since last year.
"It is going to be another long journey for many of them. The issue of crew members losing their jobs was massive, but they just want a fair settlement. Malaysia Airlines must face the union by way of discussion or through reconciliation meetings," it said.