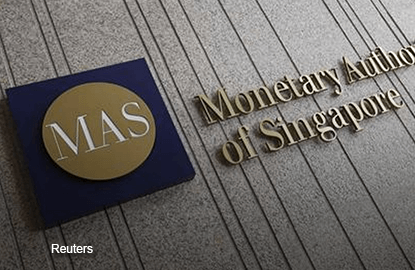 KUALA LUMPUR (July 23): The investigation of Malaysia's state investment firm 1Malaysia Development Bhd (1MDB) has intensified today as the Monetary Authority of Singapore (MAS) has vowed to take stern action against any financial institutions, should they breached the rules.
According to a report published by Singapore's The Straits Times today, the financial regulator has pledged tough action if banks there linked to 1MDB have breached its rules on a serious account.
The warning came after Singapore's Police Force froze two banks accounts in relation to the ongoing investigations into the affairs of 1MDB.
According to the report, MAS said it is in close contact with relevant financial institutions related to the 1MDB probe, including Falcon Bank.
The report quoted MAS managing director Ravi Menon as saying that the main interest is in the supervision of the banks which may have been "a party to these flows".
"Our main concern is (whether) they have adhered to the high standards that we expect of them in anti- money laundering and countering terrorism financing.
"Our focus is on whether they've exercised sufficient diligence and prudence with respect to these flows," the report read.
Among the actions that will be taken include the issue of reprimands and warnings, imposing restrictions on business operations, as well as financial penalties.
The financial regulator is also looking into whether the banks have followed rules on customer identification, verification of the sources of funds, accounts monitoring, as well as reporting of any suspicious transactions.
"We've been looking back to see if they have done all of these," The Straits Times reported Menon as saying.
"If they've been found wanting, we will take quiet actions against them and these are not small actions. If the breach is a serious one, the action taken will be a serious one," the report quoting him as said.
The Wall Street Journal had on July 3, reported that a fund amounting to US$700 million was deposited into the personal account of Malaysian Prime Minister Datuk Seri Najib Razak in Malaysia via Falcon Bank in Singapore.
Since then, a special task force comprising Attorney-General Tan Sri Abdul Gani Patail, Bank Negara Malaysia Governor Tan Sri Zeti Akhtar Aziz, Inspector-General of Police Tan Sri Khalid Abu Bakar and Malaysian Anti-Corruption Commission Chief Commissioner Tan Sri Abu Kassim Mohamed was formed to investigate 1MDB.
So far, the task force had frozen six bank accounts for investigation.
As part of the investigation, two people have been arrested this week.
One of them was identified as the managing director of a company, who was arrested on Tuesday (July 21), while the director of a construction company was arrested at the Kuala Lumpur International Airport on Monday (July 20).
Aside from that, Malaysian authorities have also imposed a travel ban on opposition lawmakers Tony Pua and Rafizi Ramli, as well as The Edge Media Group's owner Tong Kooi Ong yesterday.
The move has been seen as a clampdown on key players in the saga.
On Monday, The Edge Financial Daily published a four-page story detailing how 1MDB and PetroSaudi International Ltd, an oil exploration and production company founded in 2005 by Tarek Essam Ahmad Obaid, conspired to cheat Malaysia of US$1.83 billion.
In an article issued on Tuesday, the business daily stressed that it stood by what it had published, after the state-owned strategic investment fund denied the claims, adding that The Edge had "recycled ... old and unproven allegations".