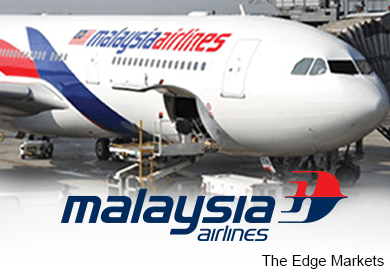 mas1
(June 26): Malaysia Airlines (MAS) will soon terminate its service between Brisbane and Kuala Lumpur as part of a cost-cutting exercise to return the carrier to profitability.
"Commencing August 9, 2015, Malaysia Airlines will no longer fly the Brisbane-Kuala Lumpur route," MAS was quoted as saying in a statement on  news.com.au.
"Malaysia Airlines regrets the inconvenience caused to passengers as a result of these changes, and assures customers holding tickets to and from Brisbane will be eligible for a refund or re-accommodated on alternative flights."
MAS chief executive officer Christoph Mueller had previously warned of changes in the airline's pricing policy, seating capacity and flight schedules as the flag carrier undergoes a massive restructuring exercise.
Mueller, who was called "The Terminator" after axing some 6,000 jobs within the airline, is in charge of forming a new, rebranded company carved out of Malaysian Airlines System Bhd, which was delisted in December and will cease to operate in August.
"We are technically bankrupt... the decline of performance started long before the tragic events of 2014," he was reported as saying in a news conference earlier this month.
Mueller was referring to flights MH370 and MH17, which were lost within months of each other.
MH370 which was carrying 227 passengers and 12 crew members was en route from Kuala Lumpur to Beijing on March 8, when it disappeared from radar. No trace of the aircraft has been found despite the most extensive search operation in aviation history.
MH17 meanwhile was shot down over eastern Ukraine on July 17, killing all 283 passengers and 15 crew members on board.
Mueller said it would be "difficult to predict" how fast the rebranded airline could turn around its fortunes, having bled money for years now. He also told Bloomberg that it would take "at least a year" before revenue recovers.
However, a spokeswoman from MAS said connectivity with Brisbane would be maintained via MAS flights to other destinations, and with connections to Qantas Airways.
"Passengers connecting to onward international flights will be granted accommodation if a layover in Kuala Lumpur exceeds six hours," she was quoted as saying. – The Malaysian Insider