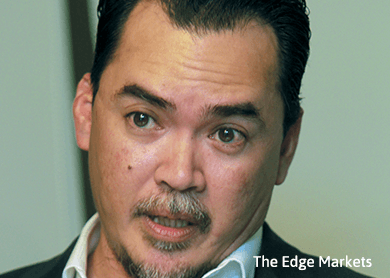 KUALA LUMPUR: Malaysian Airline System Bhd (MAS), which is shedding 6,000 of its 20,000 staff as part of a restructuring plan, has warned that any employee found guilty of a disciplinary offence and subsequently dismissed, will not be entitled to the termination package.
In a statement yesterday, MAS said a "rigorous and robust review and selection process" had been executed, resulting in some 14,000 employees being off ered positions at the new airline called Malaysia Airlines Bhd (MAB). However, about 6,000 employees will be exiting the national airline. The last day of employment for exiting employees will be Aug 31, 2015.
"As this has been clearly stated in the notice of termination distributed to all staff , MAS advises its staff against being influenced by certain quarters claiming to champion their rights. The restructuring of MAS has always been guided by the principles of fairness, transparency and compassion.
"Legal requirements defi ned by employment regulations in all jurisdictions in which MAS operates have also been strictly adhered to. An employee consultative panel was also set up by MAS to engage all its eight recognised unions on employee-related matters," said MAS in the statement.
The airline went on to say that during the notice period, any employee who commits a disciplinary off ence will be subject to the normal disciplinary process. "If as a result of this process, the employee is found guilty and subsequently dismissed, the employee will not be entitled to the termination package," the airline warned.
MAS' statement follows a press conference called yesterday by the National Union of Flight Attendants Malaysia (Nufam), which had demanded the airline withdraw all termination letters to employees within 48 hours, failing which its members will hold protests at the Kuala Lumpur International Airport (KLIA) in Sepang.
In a last ditch attempt to save their jobs, Nufam — which represents about 1,500 cabin crew members of MAS — said it deems the selection of staff to be terminated by MAS as "unjust" and "inconsiderate". "We demand MAS withdraw all their termination letters in 48 hours and meet with Nufam to renegotiate the deals," Nufam president Ismail Nasaruddin said.
Ismail declined to reveal the number of current and former employees who would take part in the protests, but added that it could involve a "tools down" protest, a march to the klia and a candlelight vigil at the Subang Skypark Terminal to show solidarity for the terminated workers. "There are several ways to resolve this, but we will work with our legal team first. Our main priority right now is to get MAS to renegotiate [the termination terms] with us. We want engagement," he added.
Ismail also said Nufam had submitted a memorandum to the Human Resources Ministry regarding its request to MAS to withdraw all termination letters and renegotiate with all unions.
Due to the fact that Nufam's claim for recognition is pending judicial review by the High Court, it is not recognised by MAS, and therefore has not been engaged or consulted on employee-related matters.
When contacted, Ismail told The Edge Financial Daily that MAS could not unilaterally determine whether to forfeit the termination package from its employees by end-August. "As long as the employees file a suit to the Industrial Court, they will be provided 60 days for them to appeal. MAS has to wait for the final judgement from the court," he said.
This article first appeared in The Edge Financial Daily, on June 10, 2015.