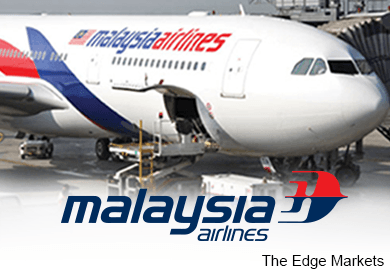 KUALA LUMPUR (March 2): Loss-making national carrier Malaysia Airlines (MAS) is expected to save 25% in monthly bills after it signed a settlement agreement with caterer Brahim's Airline Catering Sdn Bhd (BAC) last Friday.
The agreement is part of the airline's recovery plan announced last year to overhaul all its operations and return the company to profitability, said Khazanah Nasional Berhad, which is in charge of the turnaround plan.
In a statement today, Khazanah said part of that recovery plan involved MAS renegotiating some 4,000 supply contracts. Previous reports have stated that the BAC contract is one of the biggest.
The settlement agreement will also see MAS paying BAC RM37.95 million out of a total sum of RM94.03 million that has been held back by MAS to its caterer.
"MAS is currently negotiating with BAC towards a New Catering Agreement (NCA), targeted to be signed on or before March 31, 2015," Khazanah said.
"The NCA will be based on international standards, taking into consideration a home-based caterer serving a home-based national carrier, and will be driven by mutually-agreed key performance indicators.
"Pending the outcome of the negotiations on a NCA, MAS and BAC have on February 27, 2015 entered into a Settlement Agreement ("SA") for an interim period from 1 October 2014 to 31 March 2015," Khazanah said in its statement. – March 2, 2015.
MORE TO COME