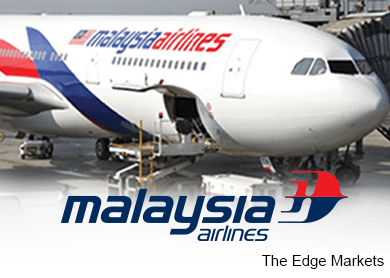 (June 4): Malaysia Airlines (MAS), which recently terminated some 6,000 staff, today denied that it was on a recruitment drive to hire more cabin crew despite an advertisement on its website that said it was seeking new hires.
MAS said that the advertisement on its recruitment page on the website was generic and confirmed that there were no hiring exercises going on at the moment.
"With reference to the generic cabin crew recruitment notice on Malaysia Airlines's website, the airline confirms that there are no recruitment exercises carried out at the moment," it said in a statement to The Malaysian Insider.
"Should there be a recruitment announcement, the notice will indicate the date or venue of the interview. In this case, no details as such were published on the website."
It was reported that MAS was apparently still on a recruitment drive after checks on its website showed the advertisement for cabin crew.
"We are looking for dynamic and highly motivated individuals to contribute to the growth of our airline," the advertisement read.
"If you would like to apply for a position, please email your latest resume/CV to [email protected]. Only shortlisted candidates will be notified."
A click on the vacancy for cabin crew directs users to a job application form which they can download and fill.
The embattled national carrier had, on Monday, sent out termination letters to some 20,000 staff, offering re-employment to some 14,000 staff under the newly branded Malaysia Airlines Berhad.
The termination of the 6,000 employees has angered a MAS staff union, with the National Union of Flight Attendants Malaysia (Nufam) president Ismail Nasaruddin saying that it also included female cabin crew who were on maternity leave.
"MAS has terminated the jobs of women crew members who are currently on maternity leave and asked them to finish their leave even though they know that these crew are on maternity," he said, adding that this was insensitive to employees who had served the airline for many years.
MAS owner Khazanah Nasional Berhad unveiled a 12-point comprehensive exercise for the flag carrier last year to return the airline to profitability by 2017.
Under the plan, Khazanah will invest up to RM6 billion on a staggered and conditional basis over three years.
A new company will also be set up to house the carrier, rationalise routes, renegotiate current contracts, cut 30% of the 20,000-strong workforce and move its operations from Subang to Kuala Lumpur International Airport.
The flag carrier had undergone three restructuring exercises since 2007 which had failed to yield any results due to a bloated workforce, changing market demands, stiff competition and high overhead costs.
MAS's ailing condition was further affected by two major aviation disasters last year.
Flight MH370 from Kuala Lumpur to Beijing vanished in March 2014 with 239 people, while Flight MH17 from Amsterdam was shot down over Ukrainian air space on July 17, killing all 298 people on board. – The Malaysian Insider