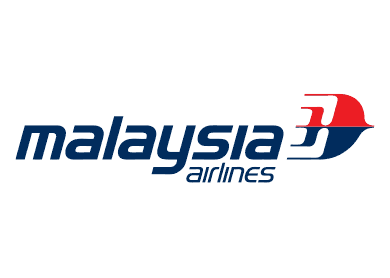 KUALA LUMPUR (Nov 28): Malaysian Airline System Bhd (MAS) posted a net loss of RM576.1 million in the third quarter ended Sept 30, 2014 (3QFY14), the widest loss the ailing carrier has seen since the fourth quarter of 2011.
 
The quarterly net loss of RM576.1 million was 53.4% higher against the RM375.44 million it recorded in the previous corresponding quarter, as its revenue was hit by the twin catastrophes of MH370 and MH17.
 
Revenue for the quarter was down 13.36% to RM3.38 billion, from RM3.90 billion in the previous corresponding quarter.
 
The national carrier was also loss making at the operational level. It posted a loss before interest, taxes, depreciation, and amortisation of RM161.54 million, compared with an earnings of RM62.25 million a year ago.
 
In its financial results released today, the national carrier said that despite its 2% capacity increase, operating revenue fell 12% to RM3.33 billion, due to the double impact of the MH370 and MH17 incidents. Coupled with continued intensified competition, this resulted in lower seat factor at 73%.
 
"Passenger yield declined by 2% to 21.9 sen. The group's operating expenditure for the quarter also decreased by 7.5%, primarily due to decrease in both fuel and non-fuel cost," it added.
 
For the nine months ended Sept 30, 2014 (9MFY14), MAS's net loss widened by almost 60% to RM1.33 billion from RM830.25 million in 9MFY13. Revenue stood at RM10.6 million, down 5.75% to RM10.57 billion from RM11.22 billion a year ago.
 
"The group's Ebitda for 9MFY14 was negative RM303.6 million compared to a positive RM320.3 million for the same period last year," said MAS, adding that its cash balance as at Sept 30 stood at RM1.5 billion.
 
MAS stressed that compensation amounts payable to the next-of-kin of flights MH370 and MH17 are expected to have no significant impact on the company's financial statements.
 
On its current year prospects, MAS noted that domestic travel demand has softened despite signs of improvement in the demand environment after a slowdown in worldwide passenger traffic early this year.
 
"Whilst declining fuel prices have helped stem losses in our quarterly result, Malaysia Airlines continues to struggle despite efforts to reduce the financial bleeding," it said, adding that its China market continue to pose challenges to "return to previous levels".
 
"However, we are encouraged with recovery in other markets as reflected in the higher new booking intakes system-wide compared to the previous year," it added.
 
MAS added that it remains focused on driving revenue through aggressive marketing and promotions, better capacity management and optimising asset utilisation, as its privatisation and transformation continues to gather pace.
 
MAS share price closed unchanged at 26.5 sen, giving it a market capitalisation of RM4.43 billion.