This article first appeared in The Edge Financial Daily, on July 25, 2018.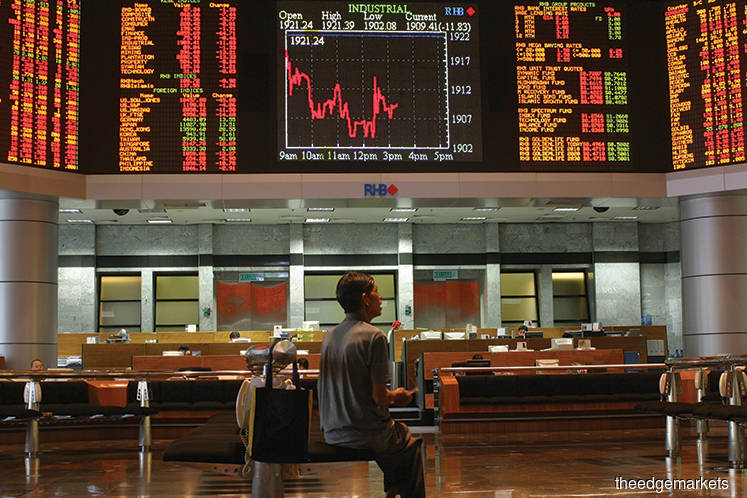 The market staged a technical rebound as expected last week despite the weaker ringgit and continuous foreign selling. Furthermore, global markets were mixed. This indicated a strong support from local institutions. The FBM KLCI rose 1.9% in a week to 1,754.67 points last Friday. Yesterday, the index closed at 1,762.93 points.
Trading volume continued to increase last week especially towards the end of the week. The average daily trading volume increased to 2.7 billion shares from 2.5 billion shares two weeks ago and the average daily trading value increased to RM2.7 billion from RM2.5 billion.
The selling mode from foreign institutions did not end but eased. Net sell from foreign institutions was RM247 million while net buys from local institutions and local retail investors were RM240 million and RM7 million respectively.
In the FBM KLCI, gainers beat decliners seven to three. The top three gainers were DiGi.Com Bhd (+9.1% in a week to RM4.54), Telekom Malaysia Bhd (+5.3% to RM3.81), and Press Metal Aluminium Holdings Bhd (+5% to RM4.40). The top three decliners were Hong Leong Bank Bhd (-2.1% to RM18.50), Hartalega Holdings Bhd (-1.8% to RM6.08), and Hong Leong Financial Group Bhd (-1.1% to RM18.20).
Asian markets were mixed last week. Chinese markets including Hong Kong fell lower but others were generally bullish. Markets were also mixed in Europe but the US market continued to rise and US dollar remained strong against other currencies.
The US dollar remained firm against major currencies in the past one week. The US dollar index closed at 94.5 points last Friday compared with 94.7 points the week before. The ringgit weakened against the US dollar from 4.05 to 4.06 last Friday.
Commodity prices ended generally lower last week. Gold (COMEX) fell 0.8% in a week to US$1,231.90 (RM5,013.83) an ounce, the lowest level in a year. Crude oil (Brent) declined 2.6% in a week to US$73.00 a barrel. In Malaysia, crude palm oil futures fell 2.3% in a week to RM2,194 per tonne last Friday.
The index continued to rise last week after breaking above the resistance level of the down trend at 1,700 points two weeks ago. The next resistance level is at 1,790 points based on the long-term 200-day moving average. Hence, the previous resistance level of 1,700 points has now turned into support level.
Technically, the FBM KLCI is bullish in the short term above the short-term 30-day moving average. However, the index is still below the long-term 200-day moving average and the Ichimoku Cloud indicator, which is currently between 1,780 and 1,800 points. The Ichimoku Cloud remains bearish but the tightening of the Cloud indicates a weak bearish trend.
Momentum indicators like the Relative Strength Index, moving average convergence divergence, and Momentum Oscillator continue to increase above their mid-levels and this indicates that the bullish momentum is gaining traction.
With the strong bullish rally in the past two weeks, we may expect some pullback this week for profit-taking but generally, the trend may remain bullish. The index is expected to test the next resistance level at 1,790 to 1,800 points.
The above commentary is solely used for educational purposes and is the contributor's point of view using technical analysis. The commentary should not be construed as an investment advice or any form of recommendation. Should you need investment advice, please consult a licensed investment adviser.