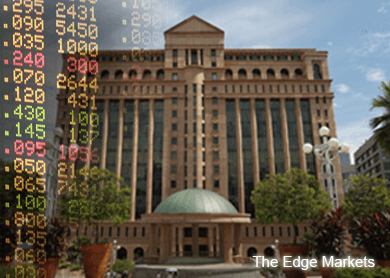 KUALA LUMPUR (Sept 8): BIMB Securities Research has lowered its target for the FBM KLCI to 1,750 (from 1,800) on a PE band circa 16.5x.
In a strategy note today, BIMB Securities' Kenny Yee said sentiments were now at an all time low spurred on by a multitude of events both internationally and domestically.
He said spiralling ringgit coupled with the exodus of foreign funds to a tune of RM4.07 billion for month of August, the highest monthly outflow have had all played their part in the predicaments that we are in now.
"We believe bulk of the hot money that prevailed since 2011 within the local bourse had all exited the country and that the existing foreign selling may be remnants of such monies.
"As such, we expect foreign selling to diminish overtime. Corporate Malaysia again failed to deliver with the 2Q15 earnings came in weaker than anticipated," he said.  
Yee saudi with that, he had revised down his earnings estimate to 2.6% for 2015 from 5.4% before with our 2016 earnings growth slated at 7.6%.
"In line with the latest revision, we have fine-tuned our FBM KLCI expectations slightly lower to 1,750 from 1,800 previously on a PE band circa. 16.5x.
"We remain adamant that market may have already found its bottom and believe that foreign funds will be back by 4Q15 as regional valuations are becoming more alluring," he said.