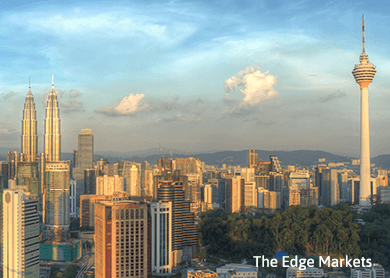 KUALA LUMPUR (Aug 7): The market capitalisation of the 20 large government-linked companies (GLCs) ballooned almost three times from RM134 billion to RM386 billion from May 14, 2004 to July 28, 2015, hitting an all-time high of RM431 billion on April 7, 2015, said Prime Minister Datuk Seri Najib Razak.
"Over the same period, the total shareholder return increased 11.1% per annum," he added.
Throughout the last ten years, GLCs contributed RM108.6 billion in dividends and RM62.7 billion in taxes, according to Najib.
He said this in his opening speech when addressing the grand opening of the GLC Open Day 2015 at KLCC Convention Centre this morning.
When revealing the GLC Transformation Programme Graduation Report today, Najib pointed out that G20's net profit hit RM26.2 billion in FY2014, and grew at a compounded annual growth rate of 10.2% from FY2004 to FY2014.
Najib is also the chairman of the Putrajaya Committee on GLC High Performance.
In addition, he pointed out that the G20 has made significant inroads into foreign markets, stating that in 2014, they had revenue generating operations in 42 countries.
G20 is a selection of large GLCs, in which government-related investment arms hold a substantial equity stake, under the GLCT Programme and is used as a proxy for the performance of the GLCs.
Najib also revealed that the G20's overseas share of assets in 2004 was 11% but had grown to 26% in 2014, while overseas share of revenue in 2004 was 28% had also increased to 34% in 2014.
Najib also said that overall both government-linked investment companies and G20 spent in the region of RM6 billion over the 10-year period for various corporate responsibility initiatives.
Najib said moving forward GLCs must strive to become not only regional champions but also to become leaders in their respective industries.
The GLCs must not only support nation-building but also work hand-in-hand with the government to actively shape the national agenda and grow from being well-governed companies to become strong responsible model institutions, said Najib.