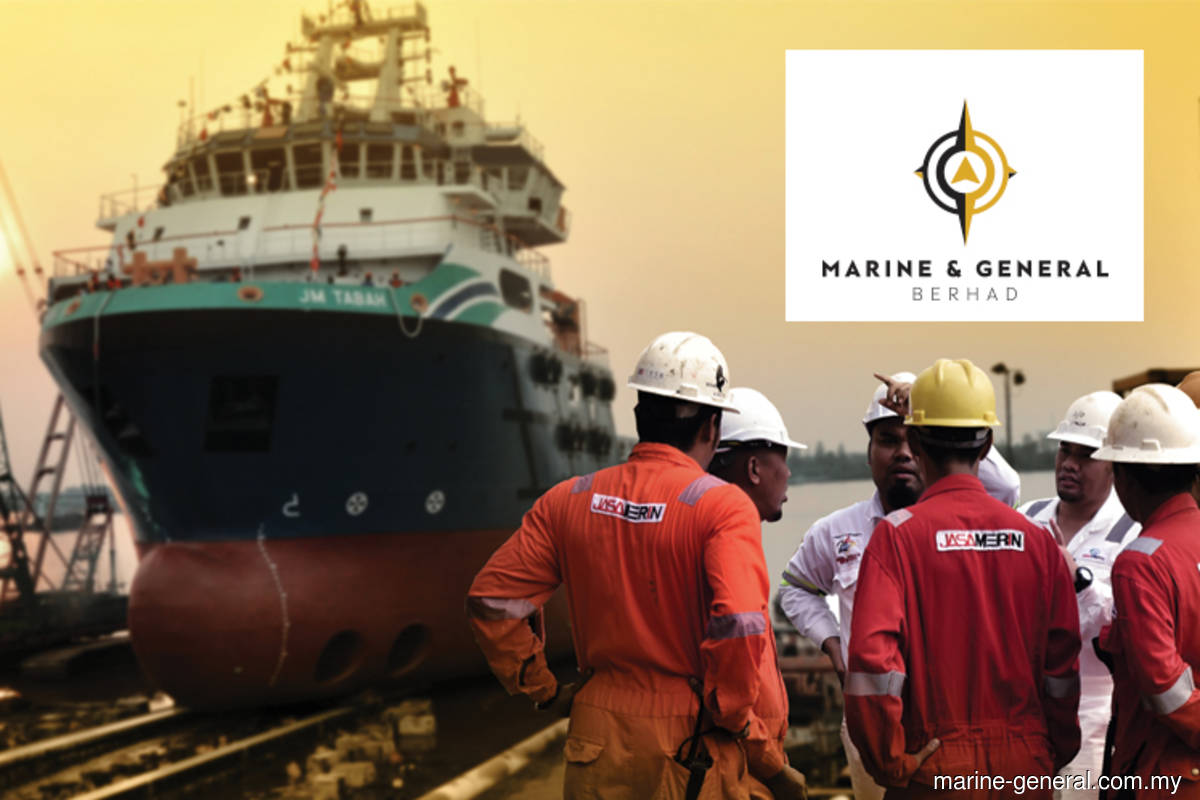 KUALA LUMPUR (July 21): Marine & General Bhd (M&G) has sold its 40% stake in wholly-owned subsidiary M&G Sutera 8 Sdn Bhd (MGS8) to Muhibbah Engineering (M) Bhd for RM21.84 million, to settle the remaining outstanding sum owed to Muhibbah Engineering for the construction of a chemical tanker, JM Sutera 8 (JMS8).
In a bourse filing today, M&G said its wholly-owned subsidiary M&G Marine Logistics Holdings Sdn Bhd has signed a subscription agreement with Muhibbah Engineering for the disposal.
Upon completion of the deal, M&G still owns a 60% equity interest in MGS8. MGS8 is principally involved in the transport of freight overseas and coastal waters and other service activities incidental to water transportation.
"Pursuant to the disposal, the outstanding sum will be settled by way of Muhibbah Engineering's subscription of the subscription shares and preference shares which will significantly reduce the utilisation of M&G's funds as capital expenditure towards JMS8. Accordingly, the company will be free to deploy its internal funds towards future fleet expansion or other business opportunities as it arises," said M&G.
M&G said by having Muhibbah Engineering participating in MGS8 as a shareholder will allow the company to gain a business partner with valuable expertise as an integrated solutions provider for maritime and oil and gas projects.
On April 19, 2018, M&G's wholly-owned subsidiary M&G Marine Logistics (L) Pte Ltd signed a contract with Muhibbah Marine Engineering Sdn Bhd, a wholly-owned subsidiary of Muhibbah Engineering, to build a 7,000-deadweight tonnage chemical tanker for RM54.6 million.
Subsequently, M&G paid partial of the outstanding sum totalling RM32.76 million to Muhibbah Engineering.
At 4pm, Muhibbah Engineering's share price was up 0.5 sen or 0.56% at nine sen, bringing a market capitalisation of RM435.1 million. Some 2.68 million shares were traded. M&G shares were untraded. Its previous closing price was 7.5 sen, valuing it at RM54.29 million.