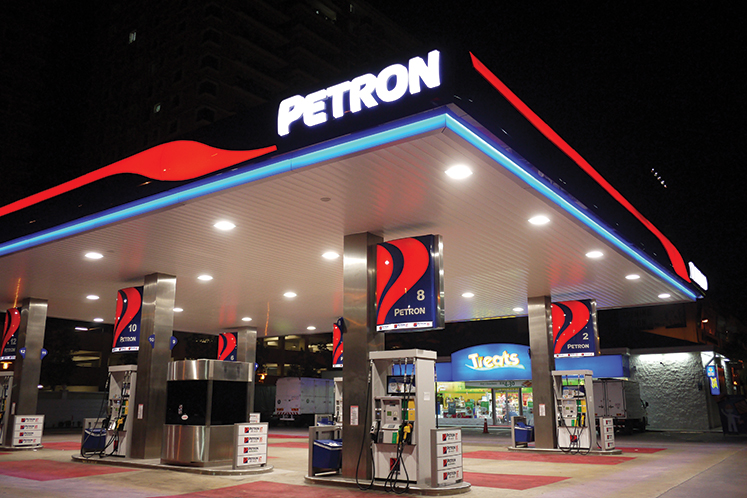 KUALA LUMPUR (Feb 21): Thinner profit margins pushed Petron Malaysia Refining & Marketing Bhd into a RM25.55 million loss in the fourth quarter ended Dec 31, 2018 (4QFY18) — its first quarterly net loss since 2014.
In contrast, the crude oil refiner posted a net profit of RM99.57 million in previous corresponding quarter.
Loss per share came in at 9.5 sen in 4QFY18 compared to earnings of 36.9 sen per share in 4QFY17.
In a filing with Bursa Malaysia today, Petron said the decline in profit margins were due to inventory holding losses resulting from a sharp fall in prices of finished products as crude oil price dropped towards the end of 2018.
Quarterly revenue grew a marginal 2.2% to RM2.894 billion from RM2.831 billion in the previous year. Petron said the minimal growth in revenue was largely driven by higher oil prices but was tempered by a 5% drop in total sales volume.
It explained that the overall volume sold in the fourth quarter shrank to 8.6 million barrels against 9.1 million barrels sold over the same period in 2017, owing to lower exports.
In addition, production of export products Low Sulfur Waxy Residue (LSWR) and Naphtha at the Port Dickson Refinery were lower as the plant underwent a scheduled maintenance in October.
For the full financial year ended Dec 31, 2018 (FY18), Petron's net profit slid 44.6% to RM224.54 million from RM405.17 million in FY17, despite a 16.2% growth in revenue to RM12.05 billion from RM10.36 billion.   
In explaining the sharply lower net profit, Petron noted the company booked a non-recurring gain of RM65.6 million last year from compulsory divestment of service stations that were required by the Government.
Petron said the marginal growth in revenue, on the other hand, was largely driven by higher prices and moderate growth in sales volume in which it grew 2% from 34.9 million barrels in 2017 to 35.5 million barrels in 2018.
In a separate statement, Petron chairman Ramon S. Ang noted that the company continued to grow its number of stations in 2018 to more than 640 together with its sister companies, Petron Fuel International Sdn Bhd and Petron Oil (M) Sdn Bhd.
"Despite a challenging business environment, we remain focused on strengthening our high-value segments such as retail. We also continue to prioritize programs aimed at reaching to more customers while enhancing customer experience," he said.
Shares of Petron closed up 18 sen or 2.5% today to RM7.49 with a market capitalisation of RM2.022 billion.