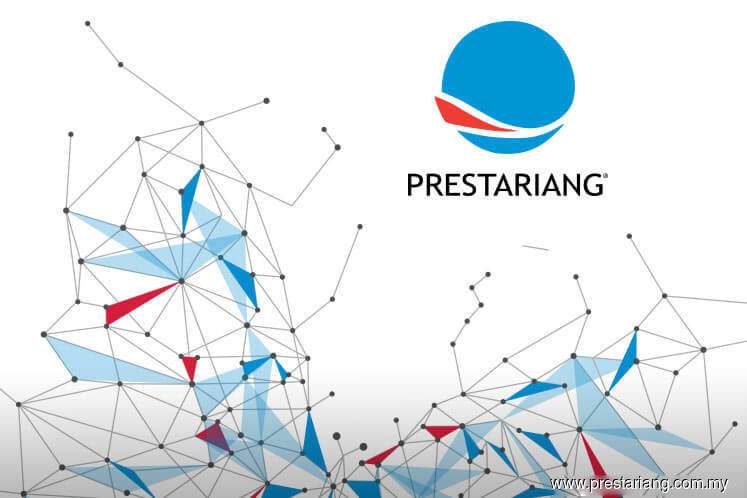 KUALA LUMPUR (Dec 18): Prestariang Bhd's president and chief executive officer Dr Abu Hasan Ismail has ceased to be major shareholder of the group, after he was forced to sell his entire shareholding due to a margin call. 
The sale of the 117.19 million shares, representing a 24.30% stake, took place on Dec 14, according to a filing by the group.
 
The group said Abu Hasan sold the shares via a direct business transaction to rectify a personal margin position held by his private vehicles Ekohati Sdn Bhd, Sigma Dedikasi Sdn Bhd and Anjakan Evolusi Sdn Bhd. 
On Oct 22 and 23, Abu Hasan had also disposed of Prestariang shares amounting to a 3.13% stake, also to rectify a personal margin position. 
Meanwhile, within the same period, Affin Hwang Multi-asset fund emerged as a substantial shareholder in the group, through the purchase of 40 million shares or a 8.3% stake. 
On Dec 10, Home Minister Tan Sri Muhyiddin Yassin announced that the Cabinet had decided to scrap the RM3.5 billion national immigration control system (SKIN) project, in which Prestariang holds a 70% stake, to save government funds. 
The group had said the termination of the concession agreement may have a negative impact on its earnings, depending on the final amount of compensation.
 
In a statement, Abu Hasan said he would remain as the president and CEO of Prestariang and has the support of the new institutional owners and the board of directors to continue to lead the management team. 
"I pledge to do the best to my utmost ability and with the support of all stakeholders, I am confident that we can build our core businesses and bring Prestariang to greater heights," he said. 
In a separate statement, the board of Prestariang expressed its backing for Abu Hasan to continue leading the group. 
"He has led the company through thick and thin, made Prestariang a company with RM1 billion market capitalisation (and) ensured corporate governance and compliance as Bursa Malaysia FTSE4GOOD constituent. 
"The Board has no doubt that Dr Abu will be able to lead the company through this challenging time and reinstate the actual value and worth of the company," it said. 
Prestariang's share price fell 0.5 sen or 1.72% to 28.5 sen today, giving it a market capitalisation of RM140.36 million. Year-to-date, the counter had plunged by 81.13%.