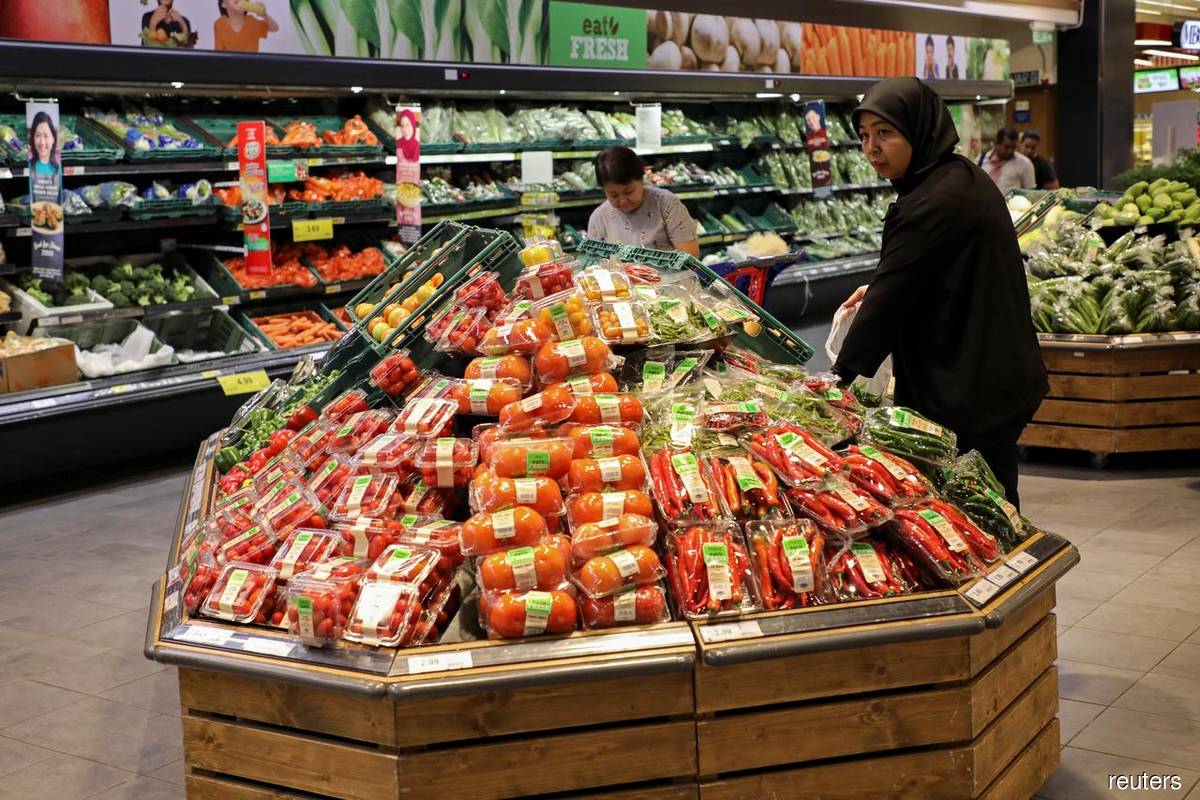 KUALA LUMPUR (Feb 10): MARC Ratings Bhd forecasts Malaysia's headline inflation rate to moderate to 2.3% in 2022, from 2.5% in 2021, partly in anticipation of a continued slack in the economy.
Also contributing to the forecast is the dissipating base effect of fuel inflation, and the elevated unemployment rate, which came in at 4.2% in December 2021, the rating agency said in a statement.
Concurrently, MARC expects Bank Negara Malaysia to only tighten its monetary policy in the second half of 2022, after domestic demand gains more traction.
Malaysia's overnight policy rate remained at 1.75% since July 2020, with economists similarly largely anticipating a hike in the second half of this year.
"Malaysia has yet to reach a situation where it needs to tighten monetary policy to clamp down on inflation," MARC said.
"Given the sluggish phase of economic recovery Malaysia is undergoing, it is not surprising that the economy is still nowhere near overheating.
"The Malaysian economy has not been spending as much as it should, given the low-interest rate environment," it said, adding that inflation in Malaysia remains mild compared with in advanced economies, which surged to decade-highs.
"For now, clear supply-side growth policies are needed to turbo boost recovery in 2022. Tightening monetary policy at this stage of its recovery will send unintended signals to the corporate sector and distort near-term growth prospects," it added.
However, MARC said upside risks to inflation include higher energy prices and the ongoing supply-chain disruptions.
As for Gross Domestic Product (GDP) growth, MARC revised its 2022 forecast to 5.7% from 5.5%, in the absence of further Covid-19 lockdowns, prospects of the travel sector reopening, as well as anticipated delayed interest rate hike .
"Given the government's policy pronouncements, we do not expect any more movement control orders in 2022.
"With Malaysia's successful vaccination programme and among other things, the reopening of the travel sector, we expect pressure on GDP growth to recede further down the road," the rating agency said
MARC expects Malaysia's full-year 2021 GDP growth to come in at 3.3%, in anticipation of the fourth quarter growth forecast of 4.2% year-on-year.
The fourth quarter numbers, it said, is based on improved indicators including the Industrial Production Index, moving in parallel with Malaysian Institute of Economic Research's Business Conditions Index.