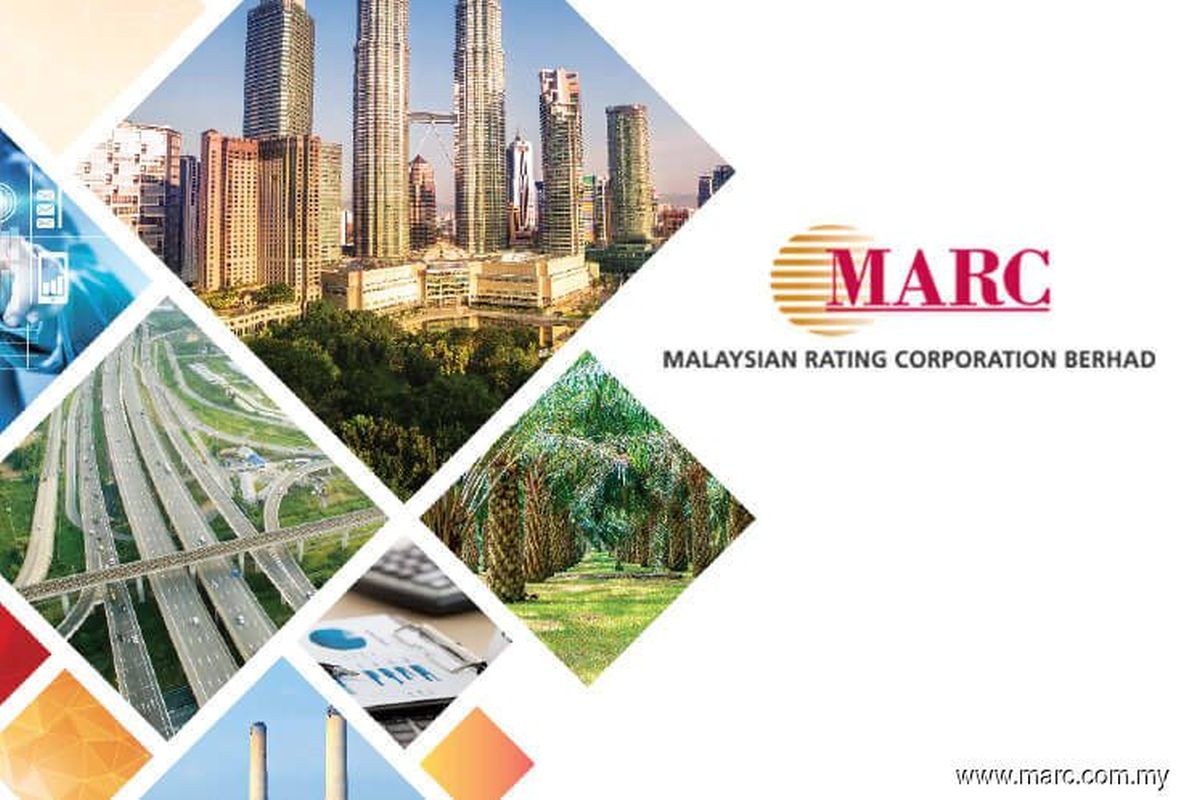 KUALA LUMPUR (Nov 5): Malaysian Rating Corp Bhd (MARC) is expecting higher allocations in development expenditure (DE) and operating expenditure (opex) in the upcoming Budget 2021, although these allocations, as a percentage of Gross Domestic Product (GDP), are expected to be lower at 4% and 18.7% respectively.
In a statement, the ratings agency said the budget balance should also moderate to between -5.5% and -5% of GDP, supported by the economic recovery as well as the fact that fiscal policy had done most of the heavy lifting in 2020. Meanwhile, debt should come in at between 55% and 58% of GDP.
"Struggling small and medium enterprises (SMEs) could see wage subsidies extended, and digital adoption grants increased and extended. There could also be allocations for rental subsidies, as well as tax waivers to help keep SMEs afloat," said MARC.
It expects more allocations to strengthen enforcement agencies, given the higher sense of urgency to reduce leakages and improve tax collection, which could result in stronger crackdowns on illegal economic activities.
Meanwhile, it also foresees social assistance benefiting B40 and M40 households to likely be extended and more incentives for the private sector to provide internships, training and upskilling are expected to be provided, in the interest of strengthening human capital.
On the other hand, MARC does not see a slowing down of sustainable development efforts amid the pandemic, as these would put the country in a better position to recover from the social and economic impact of COVID-19.
"We expect the  domestic economy to expand by between 6.2% and 6.7% in 2021 primarily because of the low base effect (2020 forecast: -5.5% to -7%). Our forecast assumes that there is continued government support, the current third wave of infections is contained by December 2020 and that further outbreaks in 2021, if any, will be small and short in duration.
"We expect further movement restriction orders will be highly localised and sporadic instead of it being deployed at the nationwide level," said the agency.
It added that private consumption will remain as a growth driver in 2021, with contribution to headline growth rising to around 60% versus 42% in 1H2020, while private consumption growth is seen to improve to between 5.3% and 5.7%, versus -6% in 1H2020, due to the low base effect and supportive budgetary measures.
The consumer price index (CPI) will likely rebound in 2021 to between 1.3% and 2.3%, from a forecast range of between -0.5% and -1.5% this year, partly due to the slightly recovering global crude oil prices.
Budget 2021 is slated to be tabled in the Dewan Rakyat this Friday (Nov 6).
Finance Minister Datuk Seri Tengku Zafrul Abdul Aziz had said that it will be an expansionary budget with a bigger collection compared with the previous year.