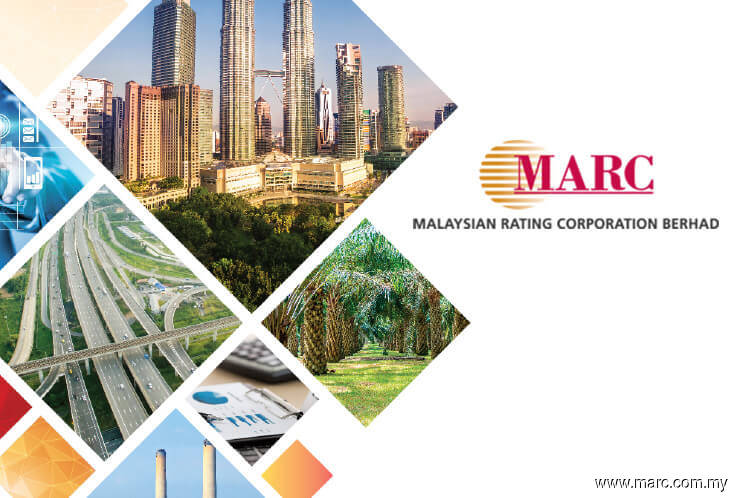 KUALA LUMPUR (Aug 13): Malaysian Rating Corp Bhd (MARC) expects foreign funds flow to Malaysia to remain volatile going forward, considering global geo-economic and geopolitical tensions remain elevated.
"On top of the ongoing US-China trade tensions, there is the risk of contagion effect if financial market turbulence in some emerging market economies intensify," the rating agency said in a statement today.
"In Turkey, for example, continued economic uncertainty and a renewed Turkish lira sell-off has spurred some flight-to-safety," the statement added.
MARC noted foreign demand for local government bonds (govvies) could also be hit if global central banks carry out their plans to end their post-global financial crisis stimuli by year-end.
Notwithstanding these external developments, the agency expects local govvies to remain an attractive proposition to foreign investors, because of the resilient global crude oil prices, greater clarity from the current government on its medium-term fiscal plan, and expectation of improving medium-term economic fundamentals in Malaysia.
In July this year, total outstanding Malaysian Government Securities (MGS) and Government Investment Issues (GII) rose by a marginal 1.3% to RM705.6 billion, from June's RM696.6 billion, MARC said.
The agency attributed the increase to higher gross issuances of both MGS and GII, which came in at a total of RM9.8 billion compared with RM6 billion in June.
Year-to-date, total gross issuance was higher 7.4% year-on-year at RM72.5 billion, compared with RM67.5 billion in the same period last year.
MARC said foreign investors turned net buyers of local govvies in July — the first time in four months. In the first half of 2018, foreign investors had been net sellers with the total net foreign outflow reaching RM18.7 billion. 
"Their July holdings increased to RM170.9 billion from RM167.6 billion in June, boosted in part by bargain hunting activities in not only Malaysia, but also other regional markets.
"There had been a bond sell-off in emerging markets in June, on the back of unfavourable developments in the developed economies," it added.
MARC said Bank Negara Malaysia's (BNM) dovish monetary stance also helped to some extent.
According to BNM's Monetary Policy Statement of July 11, inflation is expected to remain lower than its earlier forecast going forward, because of policy measures affecting domestic cost factors. The central bank expects headline inflation to trend upwards only in the second half of 2019, after the transitory effects of the policy measures lapse.