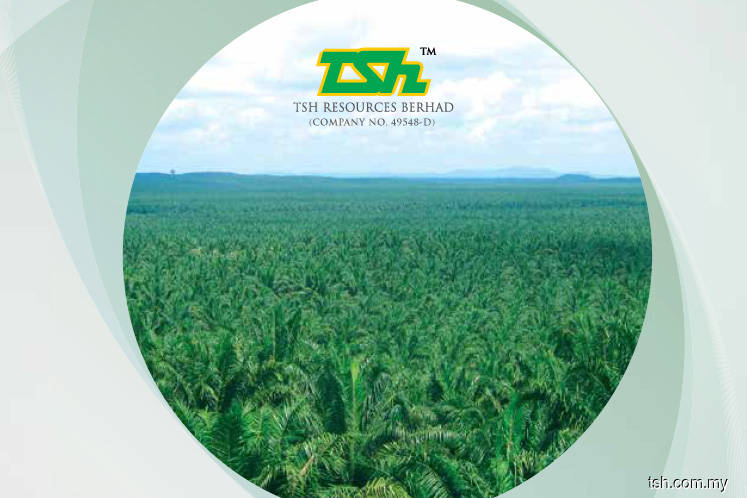 KUALA LUMPUR (June 19): Malaysian Rating Corp Bhd (MARC) has lowered its rating on TSH Resources Bhd's RM300 million Sukuk Ijarah Medium-Term Notes (IMTN) to A+IS, from AA-IS, because of the group's continued high leverage position.
In a statement today, MARC said TSH has not been able to address its high leverage position, given its modest cash flow generation that has been hampered by low crude palm oil (CPO) prices in recent years.
The IMTN was issued through TSH's wholly-owned unit TSH Sukuk Ijarah Sdn Bhd, one of the group's two special purpose funding vehicles.
The other funding vehicle is TSH Sukuk Murabahah Sdn Bhd, which has RM50 million Sukuk Murabahah Commercial Papers and a RM150 million Sukuk Murabahah Medium-Term Notes programme.
As TSH has provided an irrevocable and unconditional undertaking to meet the financial obligations under the issuances, the rating reflects the group's credit profile, MARC said.
"TSH's key credit metrics, in particular its debt-to-equity (DE) ratio, have fallen below the threshold for an AA-IS rating. The adoption of MFRS 116 and 141 which had resulted in an erosion in shareholders' funds, has affected plantation companies, including TSH," the statement said.
MARC said without MFRS adjustments, TSH's DE ratio is still deemed high at 0.89 times as at end-2018, as compared to 0.97 times with MFRS adjustments.
The rating agency is of the view that TSH may find it challenging to pare down its borrowings, given CPO prices are expected to remain range-bound between RM2,100 and RM2,300 per metric tonne (MT) over the near term.
As a predominantly upstream CPO producer, MARC said TSH's financial performance is closely linked to CPO prices.
For 2018, TSH's revenue declined by 16% year-on-year (y-o-y) to RM906.4 million, mainly attributed by a 22.8% y-o-y fall in its average CPO selling price to RM2,086 per MT.
Accordingly, MARC noted cash flow from operations declined to RM172.9 million, from RM247.0 million in the previous year.
MARC also is concerned about TSH's high short-term borrowings of RM663.1 million, which accounted for 45.6% of total borrowings. "This has risen due to TSH's strategy of utilising short-term funding to maximise cost savings; nonetheless, MARC has observed that the group has made some efforts to rebalance its funding profile."
The agency also said TSH's management has been managing its overall liquidity position by moderating its capital expenditure (capex) spending, which has been confined to replanting.
MARC said TSH has a favourable tree maturity profile which stood at an average of 9.2 years as at end-2018. "The healthy tree maturity profile demonstrates potentially higher fresh fruit bunches (FFB) yields, as 49.9% of its total planted area of 42,077 hectares (ha), comprising immature and young matured trees, will enter prime age progressively over the next six to seven years."
For 2018, TSH's FFB yields improved to 25.4MT per ha, from 24.5MT per ha in 2017, while FFB production volume rose by 20.8% to 857,802 MT.
"Nonetheless, as about 90.5% of TSH's landbank of 99,524ha and 85.3% of TSH's planted area of 42,077ha are in Kalimantan, Indonesia, the group remains exposed to cross-border risk," MARC said.
The total notes outstanding as at end-April 2019 are RM300.0 million, under the Sukuk IMTN programme.
TSH share price fell one sen or 1.1% to 90 sen today, for a market capitalisation of RM1.24 billion.