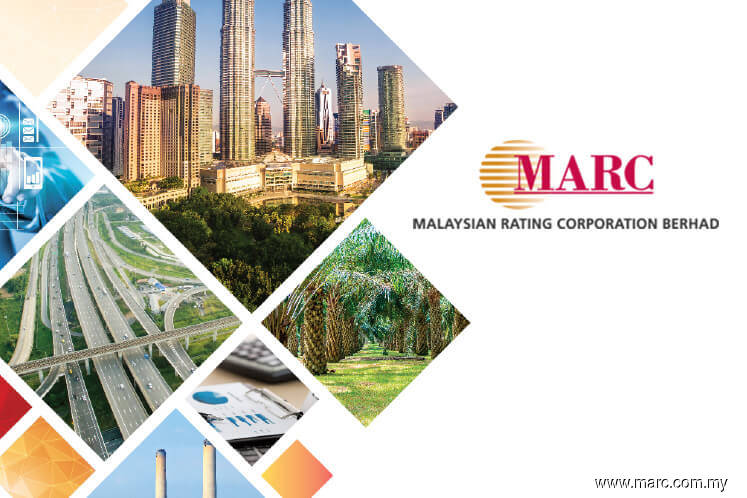 KUALA LUMPUR (Jan 25): Malaysian Rating Corporation Bhd (MARC) has downgraded Quantam Solar Park (Semenanjung) Sdn Bhd's RM1 billion green SRI (sustainable and responsible investment) sukuk rating from A+ to AA-, placing the fund on its MARCWatch Negative List.
The rating agency said the downgrade was done on the back of the heightened risk of termination of solar power purchase agreements (SPPAs) related to QSP Semanajung's Merchang and Jasin solar power plant projects.
This is as it follows "the unlikely event of achieving commercial operation (COD) of these plants by the walkway event date of Jan 27, 2019," MARC said in a statement.
As of Sept 28,2018, construction of the merchang plant was 62.3% complete, while the Jasin plant was 68.1% complete. QSP Semenanjung's Gurun plant had achieved its COD on Dec 19, 2018.
The rating agency noted that the agreements signed with Tenaga Nasional Bhd (TNB) stipulated TNB can terminate them upon failure to achieve their respective CODs within a 180-day period from July 31, 2018.
MARC said the revised CODs for the Merchang and Jasin plants now stand at March 26 and March 22 respectively, and are beyond this 180 day completion period.
An application to extend the time allocated for construction has been made to the Energy Commission (EC) by QSP Semenanjung by April 30, 2019.
MARC believes the EC will grant an extension on the basis of the advanced stages of construction of the Merchang and Jasin plants, as well as the completion of the Gurun plant.
The agency indicated the delay in the completion of the plants has weakened overall project cash flows, as well as straining SP Semenanjung's liquidity position for 2019 and 2020.
This liquidity position necessitates a sukuk issue to undertake proposed enhancement to the sukuk structure, which includes a top up to the finance service reserve account prefund 1.5 years of principal and profit payments, which constitute sukuk payments.
Funds for the top up will be from the proposed deferment of payments to its engineering, procurement and construction contractor (EPC) Scatec Solar Solutions Malaysia Sdn Bhd, until the sukuk payments in April 2020.
Any payment to Scatec Malaysia is further subject to QSP Semenanjung adhering to a minimum finance service cover ratio of 1.50 times post payment, subject to certain conditions.
Scatec Solar Malaysia B.V., a related company to the EPC, is a preference shareholder of QSP Semenanjung. 
MARC added that this downgrade could be a multi-notch downgrade if QSP Semenanjung "fails to obtain the sukuk holders' waiver to the EOD, or the construction at the two plants do not show significant progress or the EC exercises the walkaway clause."
The agency said it will closely monitor QSP Semenanjung's progress and will seek to resolve QSP Semenanjung's MARCWatch Negative placement within the next 90 days.