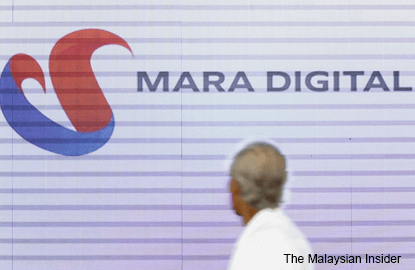 (Dec 8): The proposed electronics store for Malay traders only is not meant to compete with Plaza Low Yat or other IT malls, Rural and Regional Development Minister Datuk Seri Ismail Sabri Yaakob said today at the opening of the new digital mall dubbed "Low Yat 2".
He said although visitors were still sparse at Mara Digital, located on the third floor of the Majlis Amanah Rakyat (Mara) building in Kuala Lumpur, he was confident that more customers would turn up when the number of retailers increased.
"We do not intend to compete against anyone. Do not think that it is to compete with Low Yat," he said referring to the popular digital mall in the Bukit Bintang shopping area.
"We are doing this to give a chance to Malay and Bumiputera traders.
"It's true that (the response) has been lukewarm but with the opening of Mara Digital, we hope it will be an attraction for youth and others. I believe it will be after this," he told reporters at the launch of the new centre today.
Mara Digital was Ismail Sabri's idea following a brawl at the Low Yat Plaza in July after the theft of a handphone sparked a riot.
Ismail Sabri said to attract customers to Mara Digital, Mara was waiving rental for traders for the first six months of operations and, in turn, hoped that traders would sell their goods at cheaper prices.
"We are giving free rental for the first six months to traders.
"Therefore, I hope traders will be able to reduce their prices. They can offer promotions and sales as they need not pay rental. So we hope this will attract more customers."
Ismail Sabri, who is also an Umno Supreme Council leader, said he hoped that Mara Digital would be supported and patronised by consumers of all races.
In his speech today at its opening, he urged traders to press on despite the negative comments against the outlet, with some saying that Mara Digital would be short-lived.
"I was told that many have passed comments that this would only be able to last for three months. This is a challenge, not just for Mara but for the Malays themselves, to strive harder.
"We not only want to last beyond three months but we also want what we have built here, to spread around the country."
Mara Digital currently has 38 entrepreneurs selling digital goods.
Mara is the government's agency tasked with economic and entrepreneurship programmes for the Bumiputeras. – The Malaysian Insider