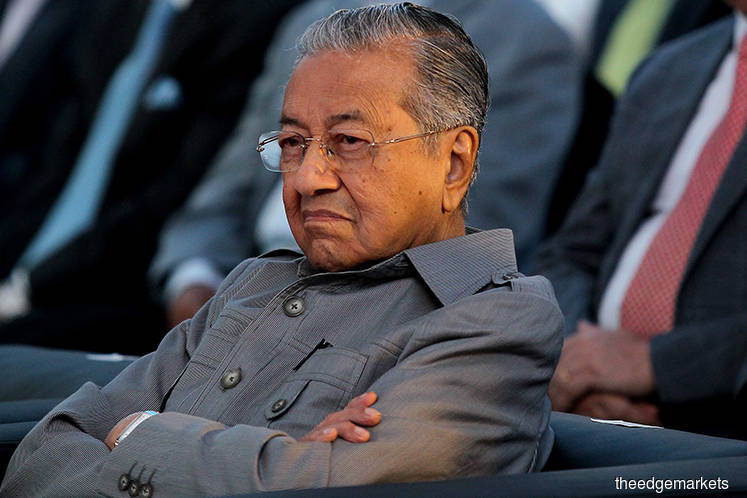 KUALA LUMPUR (April 18): With Malaysia yet to make a decision on whether or not to ratify the Comprehensive and Progressive Agreement for Trans-Pacific Partnership (CPTPP), Tun Dr Mahathir Mohamad today said many officials from different ministries are "not quite happy" about the pact.
"I sat down with many officials from different ministries. And apparently they are still not quite happy with what would happen if we join the CPTPP," the prime minister said at the annual general meeting of the American Malaysian Chamber of Commerce.
Nonetheless, he believes the country will be able to ratify the CPTPP in time.
The CPTPP has been operative since Dec 3, 2018 in Australia, Canada, Japan, Mexico, New Zealand and Singapore, and from Jan 4 in Vietnam.
For the four remaining countries that have not ratified the CPTPP, namely Brunei, Chile, Malaysia and Peru, it will be deemed effective within 60 days from the day they complete the domestic process and bring forward the ratification instrument to New Zealand, which is responsible as the depository.
Dr Mahathir said Malaysia has certain policies directed at trying to equalise and reduce the disparities between different communities.
"This is very special to us because we have to try to bring up the bumiputeras to the level of the other races.
"We need to be seemingly unfair to some races, and this has caused us a lot of problems because there are a lot of protests against that," he said.