This article first appeared in Personal Wealth, The Edge Malaysia Weekly, on April 20, 2020 - April 26, 2020.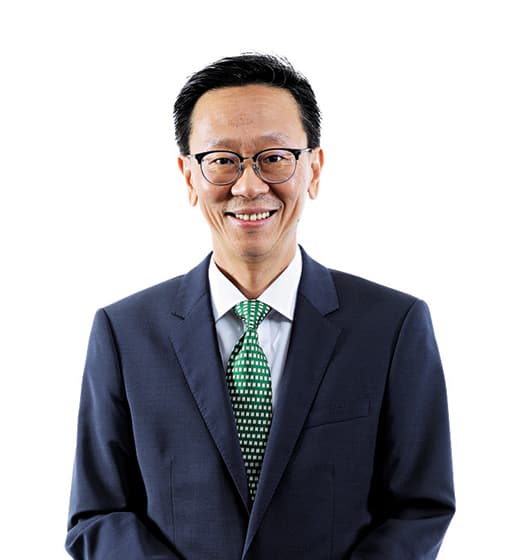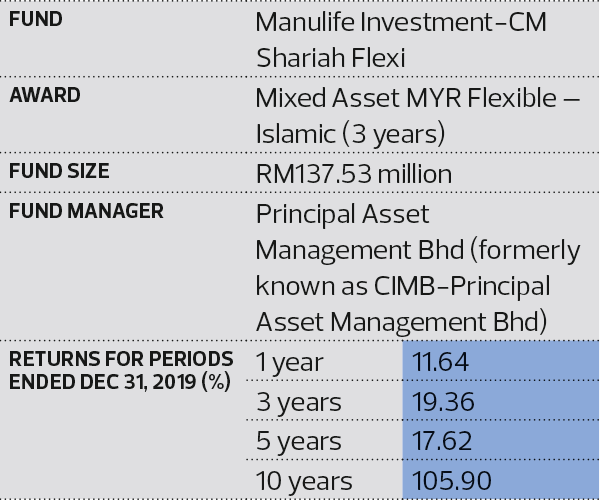 Manulife Investment Management (M) Bhd took home a fund award at the Refinitiv Lipper Fund Awards 2020. Its Manulife Investment-CM Shariah Flexi Fund won the award for Best Mixed Asset MYR Flexible (Islamic) in the three-year category.
CEO Jason Chong says the firm's ability to identify investment ideas is a key contributor to the fund's success, specifically the ability to value stocks with a concise, consistent and measurable yardstick. "This allows us to be more decisive and it takes the noise and sentiment out of our decision-making. Risk management is also key to limiting [any] damage, which enables us to recover even if investment mistakes are made."
According to the winning fund's prospectus, Manulife takes a bottom-up approach to its investment strategy, based on the identification of shariah-compliant growth companies that have competitive advantages that support strong earnings prospects. The fund manager also aims to identify fundamentally sound shariah-compliant companies whose share prices have yet to reflect their true value. Hence, there is a key focus on laggard counters and oversold shariah-compliant equities with the potential to see a rebound in share prices.
According to Chong, the fund managed to outperform last year despite the US-China trade tensions and fears of a slowing global economy, due to its barbell investment strategy, which focuses on yields and good quality growth companies at reasonable valuations.
Chong says the oil and gas and technology sectors contributed the most to the growth of the fund last year. However, the firm will be more cautious going forward in terms of its investment strategy because of the ongoing market turmoil.
Over the next few months, it will be difficult to discern where the market is headed because the Covid-19 pandemic and oil price situation are still evolving. However, notwithstanding the actions of governments and central banks or the trajectory of the pandemic, the risk of a global recession is indeed rising.
"In the current market, liquidity trumps fundamentals. And it looks like market fears brought on by the pandemic are spilling over into the fundamentals of the stocks. We will stay defensive for now," says Chong.
"In the short term, there will be volatility, given the uncertainty over Covid-19. However, our long-term strategy remains unchanged as our portfolio positioning is mainly driven by bottom-up stock and credit selection.
"Setting aside the chaos and disruption arising from the pandemic, we believe this episode in human history will either trigger or expedite key structural changes to the economy and society, among which is the adoption of technology to facilitate remote working or e-commerce, supply chain diversification and industry consolidation."
Chong is optimistic that investor sentiment will stabilise and open up opportunities to invest in fundamentally strong and selected oversold securities. Over the long term, the weakening economic growth and easing bias of central banks will serve as positive catalysts in the market. That, coupled with strong domestic market liquidity, is expected to drive a recovery in bond prices and demand for high-yield assets once financial markets stabilise.
"We will take this opportunity to invest in companies or sectors that will benefit from further adoption of technology for remote working and e-commerce, supply chain diversification and industry consolidation," he says.