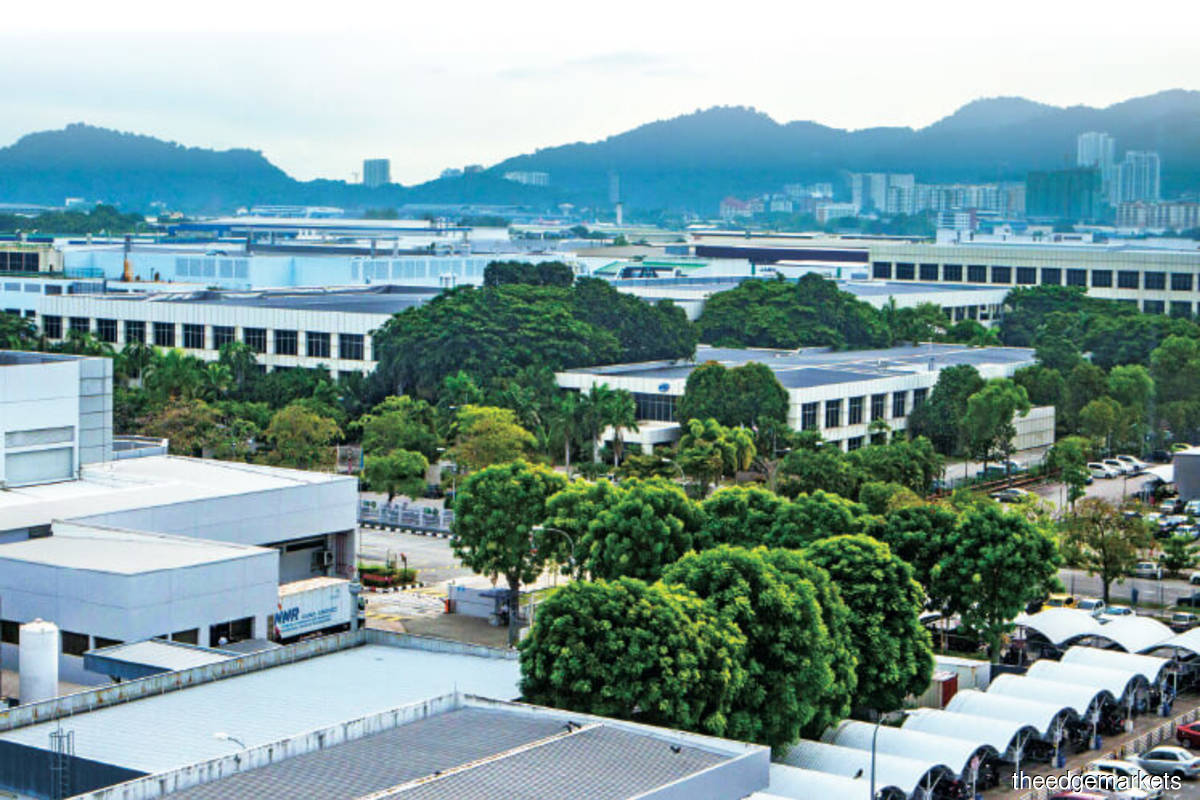 KUALA LUMPUR (March 1): The Malaysian manufacturing sector saw its overall operating conditions improve at a quicker rate in February.
IHS Markit said despite being scaled back for the second successive month, both production and new orders saw the respective rates of moderation ease, with each down only slightly overall.
Moreover, it said manufacturers noted that inflationary pressures continued to ease in the sector as input costs and output prices rose at softer rates.
That said, supply chain disruption continued to hold back a stronger recovery, with delivery times extending to the greatest extent for 10 months.
The headline IHS Markit Malaysia Manufacturing Purchasing Managers' Index (PMI) — a composite single-figure indicator of manufacturing performance — registered 50.9 in February, up from 50.5 in January.
This pointed to a stronger improvement in the health of the Malaysian manufacturing sector, and extended the current sequence of expansion to five months.
IHS Markit said that looking at the historical relationship between official statistics and the PMI, the latest reading was representative of a continued uplift in industrial production and gross domestic product in the opening quarter of the year, following a sharp growth at the end of 2021.
It said both production and new order volumes moderated for the second successive month in February.
Firms commonly attributed this to softer demand conditions as well as sustained raw material shortages, which held back client confidence and output levels.
Positively, foreign demand for Malaysian manufactured goods resumed growth for the second time in three months.
Moreover, the expansion was the quickest for 10 months amid stronger demand in the US and parts of Asia.
HIS Markit said while output and new orders were subdued, businesses reported a further rise in purchasing activity in the latest survey period.
The rate of expansion was modest and the fourth in as many months.
Firms often commented that additional purchases were made in light of sustained difficulties in sourcing for and receiving raw materials.
Delivery times extended to the greatest extent for 10 months, which encouraged firms to raise holdings of pre-production inventories.
Material shortages also contributed to a further increase in input prices in February.
That said, while the rate of input price inflation remained robust, cost burdens rose at the softest pace since last September.
Anecdotal evidence suggested that higher raw material and freight costs contributed to higher prices.
Concurrently, firms sought to partially pass higher costs on to customers, as evidenced by a sustained rise in input prices.
In line with the trend of input costs, factory gate charges were raised at a softer rate.
HIS Markit said Malaysian manufacturers expressed optimism regarding the year-ahead outlook for the eighth month running in February.
While at a four-month low, positive sentiment remained robust, underpinned by hopes of a domestic and international recovery in demand as the Covid-19 pandemic recedes.
IHS Markit economist Usamah Bhatti said February saw the health of the Malaysian manufacturing sector improve at a stronger pace.
He said despite factory production and order books moderating for the second month in a row, there was evidence that the downturn caused by the Omicron variant was short-lived and demand had gradually begun to return.
Bhatti said economic growth rebounded in the fourth quarter of 2021, and looks set to continue in the new year, albeit at a softer pace.
"That said, demand conditions remained muted due to sustained supply-side constraints, with companies continually reporting widespread issues with raw material shortages and shipping delays, which continued to drive costs higher.
"Nonetheless, price pressures at least showed evidence of alleviating in the latest survey period, and any signs of the supply situation improving soon would be a welcome sign for goods producers reliant on global supply chains," he said.