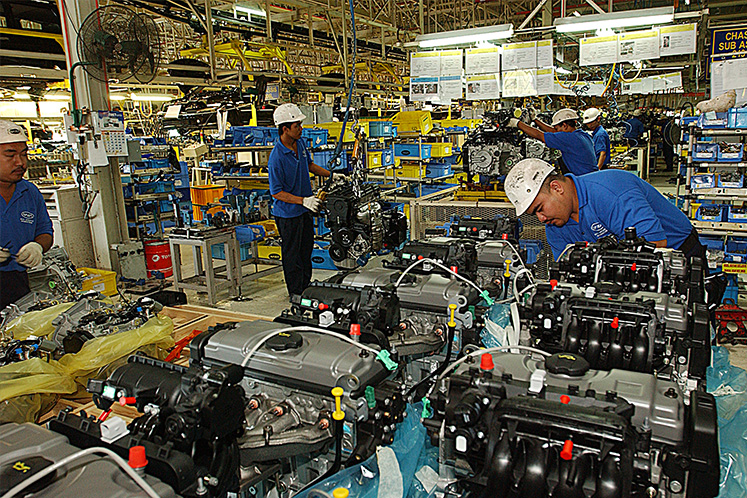 KUALA LUMPUR (April 4): The Malaysian manufacturing sector enjoyed some RM141 billion worth of foreign direct investments (FDIs) between 2013 and 2017, the Dewan Rakyat was told today.
Deputy International Trade and Industry Minister Datuk Chua Tee Yong said that the investments comprised 1,081 projects, which are expected to generate 220,000 jobs when the projects are fully implemented.
"Among the countries that have invested in the sector are Japan, Singapore, China, South Korea, the US and Germany," said Chua.
Last year alone, FDI in the manufacturing sector stood at RM21.6 billion, down from RM27.4 billion in 2016. The highest annual FDI in the sector was achieved in 2014, with a sum of RM39.6 billion.
Chua was answering a question from Dauk Lian Teck Meng (BN-Simpang Renggam), who requested the Ministry to state the total FDI between 2013 and 2017. Chua did not elaborate on FDI for other sectors.
On a related matter, independent MP for Bandar Tun Razak Tan Sri Khalid Ibrahim asked how Malaysia would retain investor interest in the country in light of the possibility of a trade war between US and China.
"It is true that the tariffs imposed between the US and China are something that is worrying us because it will impact not only Malaysia but also many other trading countries," said Chua.
"In relation to Malaysia, we understand that China and US are important markets for us. Hence, we in the ministry are collaborating with the offices network that we have in both countries to monitor the situation and find a solution such that Malaysia is not entangled in the [trade war].
"But that is something that is challenging for us to reduce or solve completely. Malaysia will play its role, especially alongside other ASEAN countries since the development is very negative towards a nation's economy," said Chua.