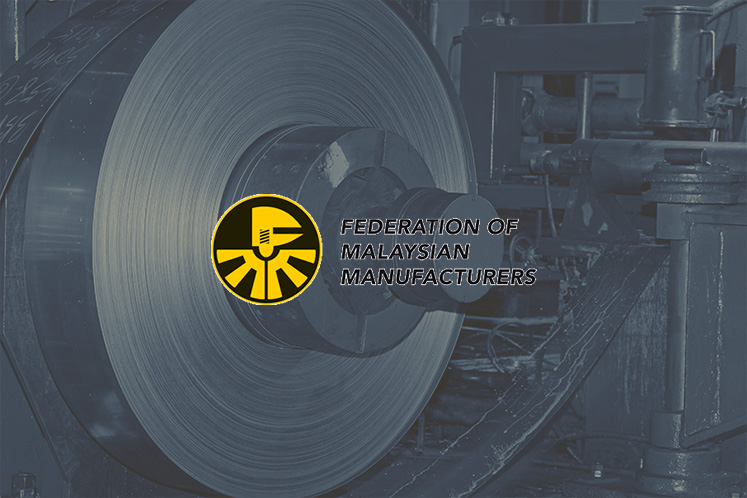 KUALA LUMPUR (April 28): Manufacturers are happy that the Malaysian government has decided to allow businesses that were given permission to operate during the Movement Control Order (MCO) period to resume full capacity tomorrow, without any restrictions on operating hours.
This, according to the Federation of Malaysian Manufacturers (FMM), shows that the government has been listening to the urgent pleas of the business community since the MCO was extended for the second time.
"The industry is most grateful to MITI (Ministry of International Trade and Industry) and the government for the relaxation on the conditions (of the MCO) and for the strong support in ensuring business viability and continuity, preservation of jobs and for the overall survival of the economy," said FMM president Tan Sri Soh Thian Lai in a statement today.
 
The federation has also called for the government to allow non-essential product manufacturers to also resume their operations, even if it is just at 50% capacity. 
"Since the government together with the support of the rakyat and the business community have been able to control the spread of COVID-19, we strongly believe that the government can continue to open more sectors to allow them to operate during the 4th MCO period. Many companies are now on the brink of survival and need to urgently revive their businesses in order to avoid having to undertake drastic decisions and measures that would be disastrous to both the economy and the rakyat," Soh said.
Similarly, the American Malaysian Chamber of Commerce (AMCHAM), which welcomed the government's decision today, said there are still many sectors — both direct and ancillary, which support the manufacturing sector — that need to be opened to support the current economic environment.
In a separate statement, the chamber said it plans to continue working with the government to make this possible. It also highlighted that the service industry is equally important to the future of the country.
"We applaud the government's firm commitment towards ensuring business continuity and sustainability in order to rebuild the Malaysian economy. This decision will enable SMEs in Malaysia to reignite and revive their businesses and regain lost ground.
"Malaysia plays an integral role in the global supply chain whether it is American manufacturers operating in Malaysia that are supplying essential goods and services around the world, or local producers directly supplying US companies around the globe. Our member companies are fully invested in Malaysia and are committed to staying in the fight to address the pandemic hand-in-hand with the Malaysian government," said AMCHAM chief executive officer Siobhan Das.
AMCHAM further stressed that it shares the government's sentiment of putting the public health first, while balancing the nation's economy in order to protect the people's livelihood while ensuring the economy remains vibrant and sustainable.
Hence, it said its member companies are committed to adhering to all government-set guidelines and standard operating procedures to combat this pandemic.
Read also:
Businesses allowed to operate during MCO can go full capacity tomorrow
Hotels still not allowed to operate at full capacity, association says
MARGMA: Resuming full operations may take time for some companies
Transportation of essential goods allowed to operate at full capacity, says FMFF