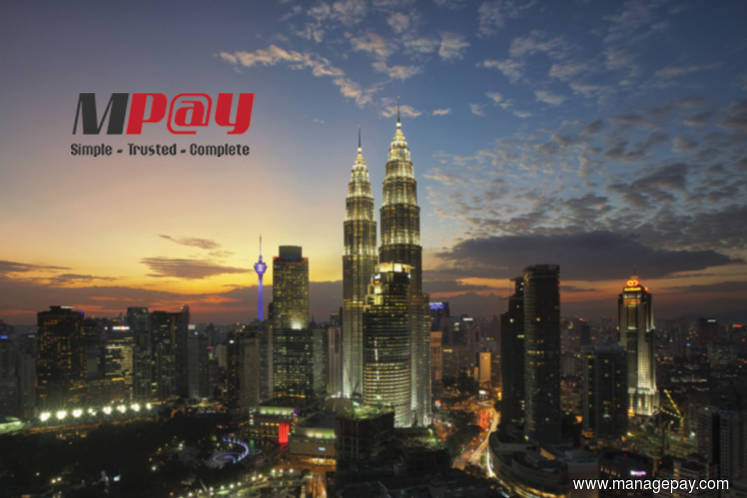 KUALA LUMPUR (Aug 14): ManagePay Systems Bhd has been appointed as an authorised installer to manage the delivery and installation of MYTV Broadcasting Sdn Bhd's customer premises equipment (CPE) for Bantuan Sara Hidup Rakyat (BSHR) recipients.
In a filing with Bursa Malaysia, ManagePay said it accepted a letter of appointment (LoA) from MYTV for the project, whose scope of service includes identifying qualified BSHR recipients, and delivering and installing MYTV "Return to Sender" CPE comprising Digital Terrestrial Television (DTT) and Direct-To-Home (DTH) Set-top Boxes, UHF Antenna or Satellite Dish, RG6 cables and accessories at the respective BSHR recipients' houses.
ManagePay said upon receiving this LoA, it can commence the solicitation of BSHR recipients to receive the free MYTV CPE while installation works shall start from Sept 1, 2019 and will be completed by Aug 31, 2020.
"The company will receive stock of MYTV CPE and manage stock control at the company's premises as the risk of the aforesaid equipment is with the company once the company receives the CPE from MYTV. The company shall only deal with the BSHR recipients' data to fulfil its obligations under this LoA," ManagePay said.
The group said the Malaysian government is in the process of migrating the country's broadcasting system from analogue to full digital broadcast by the third quarter of 2019, and MYTV is appointed to develop and operate digital infrastructure and digital network services in Malaysia to migrate national broadcasting systems from analogue to digital.
ManagePay said that to receive MYTV's digital broadcast, viewers will need to connect current TV and the UHF aerial to a MYTV CPE, namely DVB-T2 or DTT-T2 decoder.
"The LoA is awarded to the company with the objective to deliver MYTV's 'Return To Sender' CPE to more qualified BSHR recipients and duly install the CPEs so that more BSHR household will get to enjoy the free 13 TV and 6 FM Radio channels in high quality sound and visuals.
"In the future, households also can access multiple interactive services via MYTV CPE such as home shopping, video-on-demand, pay TV subscription and Internet services," it said.
ManagePay said while the project is not expected to have material effect on its earnings per share, net assets per share and gearing for financial year ending Dec 31, 2019 (FY19), it is expected to contribute positively to the group's revenue.
As at March 30 this year, 1.7 million MYTV set top boxes, consisting of 1.65 million DTT decoders and 24,482 DTH decoders, were delivered to B40 households, the group said, citing a news report from Bernama.
ManagePay's share price was unchanged at 10 sen at market break, giving it a market capitalisation of RM71.05 million.